The female athlete triad is comprised of three medical conditions that are becoming increasingly common in women athletes, specifically, eating disorders, amenorrhea (lack of menstrual periods), and osteopenia or low bone mass. These issues are of growing concern mainly because of the media's increased pressure on teens to maintain a "perfect" body weight and be thin. Athletes who compete in gymnastics, dancing, swimming, skating, and running are at high risk for the female athlete triad, as they strive to appear lean and fit.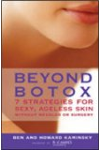 The female athlete triad is a combination of amenorrhea (disruption in menstrual cycle and decreased estrogen levels), disordered eating, and osteoporosis (low bone mass). The female athlete triad is more prevalent if the sport requires frequent weigh-ins, or low body weight and a lean physique such as gymnastics, figure skating, ballet, diving and swimming.
Some components of the female athlete triad go undetected because of the secretive nature of disordered eating behavior and the commonly held belief that amenorrhea is a normal consequence of intense physical training. Education is crucial for the prevention of the female athlete triad. Moreover, early recognition of can be accomplished during a preparticipation sports physical examination.
Continue Learning about Fitness