Here's what I recommend my patients do when starting to exercise:
Start slowly. Don't overdo it. Just go for five or ten minutes and then build on that. Even a walk around the block is a place to begin. Aim for thirty minutes of walking a day. For an extra RealAge (physiologic age) double benefit of friendship and relief of stress, exercise with a friend.
Exercise a bit more, and only a bit more, each week. Try to build your workout by a couple of minutes each week. Aim to increase your workout by 10 percent a week, but no more than that: Too much too fast can lead to injuries and abandonment of the entire program.
Warm up first and stretch afterwards. Save your muscles from pulls and tears. Notice how good your body feels when your muscles are warm beforehand and stretched afterwards. (Some trainers and other professionals advise stretching before the start of exercise, but the studies on this practice do not show a reduction in injuries. Nevertheless, I still advise stretching before starting the vigorous part of any workout, even though the data do not support that recommendation.)
Treat yourself right. If it hurts, slow down. If it feels good, do more than you planned, but just a little more. Remember, you don't want to overdo it.
Try to plan your workout so you're doing a number of different activities such as walking, resistance exercises, biking, and swimming on different days (rotate them).
Reward yourself. Set goals and treat yourself when you achieve those goals. After thirty days of walking thirty minutes a day, buy a set of nine-inch plates or a new pair of shoes or get a massage.
Drink water. Every ten or twenty or thirty minutes, take a break and drink half a cup or more of water. Don't let yourself get dehydrated.
Find an accomplice. Exercise with a friend. You'll encourage each other and push yourselves to meet your goals. Get the whole family involved.
Even if you don't normally work out with a trainer or a pro, treat yourself to an hour with an expert who can show you how to maximize your workout and avoid needless injuries. Or how to triumph over a long-time opponent whom you'd really love to beat. It's a great way to get started.
Vary your workout pace. Do more on some days and less on others.
The first thing you should do when you decide to undertake an exercise program is visit with your doctor. Your doctor can determine whether you are healthy enough for an exercise program and they can help pinpoint any limitations you might have. If you have never participated in an exercise program before I strongly suggest you make an appointment with a personal trainer. They can evaluate your fitness level and set you up with a program that is tailored to your specific needs. A personal trainer can also help you set fitness goals and track your progress. Your doctor may also be able to provide some guidance on what activities would be most beneficial for improving your fitness.
Talk to your doctor before starting any exercise program to help determine what's best for you. Among the many possibilities, good aerobic exercise might include biking, swimming, or walking.
Start your aerobics program at a level that's comfortable for you in intensity and duration. Gradually work up to:
Moderate-intensity exercise (you should be able to talk but not sing while exercising)
20-30 minutes per exercise session
Three days a week -- preferably alternating days doing aerobic exercise and strength training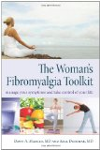 Continue Learning about Fitness