Despite the success female athletes have made in their athletic endeavors there is still a difference between how the media still portrays female and male athletes. The top male athletes still get endorsements and fame due to their athletic prowess and their image as nice guys, where the top female athletes in the media and for endorsements are famous due to their looks as compared to their athleticism. Sadly in our society sex still sells and this includes women athletics.
Female athletes are successful thanks to what their bodies can do, not how their bodies look. But all too often the mainstream media portray sportswomen as sex objects. While male athletes are more likely to be photographed in sporty action shots, female athletes might pose in revealing outfits - or nothing at all. The media fall in love with female athletes who are sexy or who are willing to vamp for the camera; these women, not surprisingly, get more news coverage and endorsements, even if they are not the best in their field.
This fact was not lost on Sepp Blatter, president of the international soccer governing body known as FIFA (Federation Internationale de Football Association). He suggested that female soccer players wear tighter uniforms to attract more television viewers, as well as fashion and beauty advertisers. The Ladies's Professional Golf Association gave their players makeovers for similar reasons. It's not news that sex sells, especially images of sexy women. But our culture's attempt to turn female sports stars into pinups might also be due to discomfort with strong women. When soccer player Brandi Chastain posed naked for Gear magazine, with only a well-placed ball for cover, male readers may have felt more turned on than threatened by the fact that she could beat them at soccer.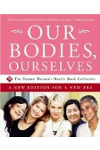 Continue Learning about Fitness