Whether you want a basic pedometer or one with all the bells and whistles, keep the following in mind:
A decent pedometer shouldn't set you back more than $20 or so, but the expensive models may have features that appeal to you. For example, if you're a technophile, you might like a pedometer that uploads your walking data and creates graphs and charts of your activity. Some brands work as a pedometer only, while others use foot pods or GPS sensors to more accurately gauge speed or distance.
Avoid pedometers that are given away as promotions. They tend to be cheaply made and inaccurate.
A pedometer should be comfortable to wear all day and be held securely by its clip.
The display should be easy to read without removing the unit from your waistband, and protected so that bumps don't punch a button and reset the count. (A protective cover prevents accidental resetting.)
You should be able to move from function to function easily.
Don't forget batteries!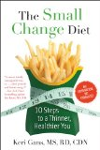 Calories in Calories out. I recommend this for Sharecare virtual clients. Lets face it the more you move, the more calories you burn. Activity is the key. Body Media gives you a true 360-degree view of your physical activity and caloric burn from 4 different physiological perspectives. Use it with the
online program
for the world's most complete fitness system ever developed.
Precise, real-time data guaranteed to maximize results
Track your caloric expenditure by the minute
View daily steps
View physical activity low, moderate, vigorous
View your sleep efficiency
Printable reports
Set alerts based on your preferences
With the Body Media activity tracking system you can track your caloric expenditure by the minute 24 hours a day!
The Body Media device is a great tool, but for a more "budget friendly" pedometers you can try brands such as:
New Balance
Sportline
Accusplit
Oregon Scientific
Gaiam
Proform
The list is extensive, but mostly the price range is from $9.99 up to $29.99+. These devices can be found at your major sports retailers, and at stores like Kmart, Target and Walmart to name just a few as examples.
I second Steven's advice. The other thing is the Body Media device is not just for beginners, it is for people who are advanced as well.
I am preparing for a bodybuilding contest in which I need to drop 1/2 lb of fat per week, using the system I can accurately track my calories burned, calories out and help keep on track for the amount of fat loss I need by the competition date.
I also can determine whether I am getting enough rest and how much activity I am getting. I have been using the tracking system for a number of years and think it is a tremendous investment. Also the cost is very very reasonable.
Pedometers are sold just about anywhere these days. You can purchase one from vendors ranging from your local CVS to your big, chain sporting goods store. You can even purchase them on-line. The above answer via NASM gives a fairly detailed description describing the types of pedometers you can purchase. The good news is that there is a pedometer to match any budget.
If your goal is weight loss, it is highly recommended by the American Heart Association that you attempt to walk at least 10,000 steps per day. This may seem like a lot...but just think how many calories you will burn towards your goal for that day! People who walk consistently are generally healthier and in better shape than those who lead sedentary lifestyles. Walking can also be therapeutic in relieving stress and can help re-align the body.
My favorite device to help keep track of steps taken is the dotFit ExperSpy. This device not only keeps track of your steps taken, it tracks your daily caloric expenditure, tracks levels of exertion useful for setting exercise goals, and tracks your sleep efficiency! The device also links up with the dotFit web program, which allows you to download the ExperSpy's data to make sure you are on track with your fitness goals. Combined with a nutritional food log system, a subscription to this program is well worth the cost.
Although, the ExperSpy is a little more expensive than a regular pedometer you can find at CVS, it is one of the most accurate body sensing devices out on the market. No pedometer does what this thing does though. In this case, the benefits definitely out-weigh the costs. I recommend this device to all of my clients.
Pedometers are used to measure the amount of steps taken in a given time and can calculate total walking distance by averaging stride length. These devices are helpful because they help guide you on activity levels during a time frame. The American Heart Association suggests people take 10,000 steps per day.
There are basically two types of pedometers; mechanical and electrical. The mechanical pedometers are spring levered and move based on generated movement and forces, which occur during normal gait. The electrical pedometers use accelerometers to sense movement. The mechanical versions are much cheaper, however, are often much less reliable, especially when walking at slower speeds.
More advanced pedometers have GPS capability or have recordable data, which can be downloaded into a web-based program or software. These offer excellent data so that you can better track calories burned, steps taken, total distance, and speed. These higher-end models are much more expensive than the basic electrical or mechanical models. You get what you pay for, so consider your goals, working budget and what information you seek, then decide, which is best for you.
Accuracy is important if you use a pedometer. You want to know that the number you see when you look down reflects the number of steps you've actually taken. A pedometer that costs less than $15 is likely to lose its accuracy in just a matter of months; paying for a slightly more expensive model is a worthwhile investment. Pedometers in the $25 range are much more accurate and last for years.
This content originally appeared on
doctoroz.com
Continue Learning about Fitness