Athletes who compete in gymnastics, dancing, swimming, skating, and running are at high risk for the female athlete triad, as they strive to appear lean and fit. And these athletes are usually the ones who must deal with constantly irritated skin as a result of excess sweating.
We know that more female athletes have amenorrhea than women in the general population. Amenorrhea is associated with decreased estrogen levels, which may be the cause of osteopenia or low bone mass. While low-calorie diets are usually the first predictor of eating disorders, excessive exercise or "going for the burn" can also be a sign of an eating disorder.
Women who experience imbalanced hormones or loss of menstrual periods, exercise obsession, and low bone density at a younger age often have problem skin with acne, rosacea, or other problems. Once one or all of these three conditions are dealt with and resolved, the skin problem usually resolves, too.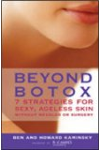 Female athlete triad can cause dramatic decreases in the amount of estrogen and affect the hormonal balance and lead to malnutrition. This can cause the skin to become dry and thin, and for the skin to develop lanugo, which is an accumulation of fine hair on the body. Due to the impaired health of the athlete, their immune system may be weakened, and this can cause sores or acne to develop on the skin.

Continue Learning about Fitness