While meeting their daily goal of 60 minutes or more of physical activity, kids should include each of the following three types of physical activity on at least three days a week:
Vigorous aerobic activities: These kinds of activities involve rhythmic movements of large muscles (arms and legs) and get kids' hearts pumping and blood flowing. Aerobic activities can be moderate intensity or vigorous intensity. How do you measure the intensity of an activity? Imagine a scale from zero to 10, where sitting is zero intensity and the highest level of effort possible is 10. Moderate-intensity activity is a five or six. Kids will notice that their hearts are beating faster than normal and they are breathing harder than normal. A good example is a brisk walk to school. Vigorous intensity activity is at a level of seven or eight. Kids will feel their heart beating much faster than normal, and they will be breathing much harder than normal. A good example is running on the playground. Keep in mind that children often do activities in short bursts, which may not technically be aerobic (because brief activity doesn't increase the heart rate for a long period of time). However, this activity still counts toward their daily 60 minutes.
Muscle-strengthening activities: These kinds of activities make muscles do more work than they usually do during typical activities of daily life. Muscle-strengthening activities can be unstructured and part of play, such as playing on playground equipment, climbing trees, and playing tug-of-war, or they can be structured activities, such as lifting weights or working with resistance bands. Be sure to check with your pediatrician about age-specific weight-lifting guidelines before your child or teen starts a program.
Bone-strengthening activities: These kinds of activities produce a force on the bones that promotes bone growth and strength. This force is commonly produced by impact with the ground.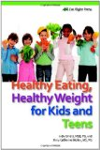 Continue Learning about Fitness For Children