Regular play-time is something many young children are lacking with the advances modern society is making. Modern technology makes it easy for anyone to stay inside and stare at a computer or television screen for hours at a time. Rather than force structured exercise, encourage traditional play-time. Allow them to get out of the house and experience nature. Doing this ensures they're getting an hour of physical activity on a daily basis.

Physical activities for children 7 months – 1 year include: Playing peek-a-boo; performing finger and hand puppet shows; stacking blocks; setting up an indoor obstacle course; playing drums with wooden spoons; rolling a soft ball back and forth; blowing bubbles; acting out nursery rhymes.
Physical activities for children 2 years – 4 years include: Practicing basic gymnastics and tumbling moves; imitating animal movements (pouncing, jumping, creeping, crawling); playing hopscotch; tossing and kicking a beach ball; chasing bubbles; acting out plays or stories; singing songs and dancing along.
From Good Kids, Bad Habits: The RealAge Guide to Raising Healthy Children by Jennifer Trachtenberg.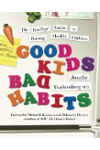 Continue Learning about Fitness For Children