When children are growing, they are like sponges to different stimuli. They easily learn both good and bad habits. Exercise provides such a stimulus for the nervous system to learn new motor patterns. The brain is cognitively involved in this by the child understanding the exercise and then applying the proper movements to correctly perform the exercise. Through exercise, they learn to think and make movement related decisions quickly.
Studies have found that the brains of physically active children have more developed centers for cognitive function than those of sedentary kids. Beckman and Kramer of the University of Illinois used magnetic resonance images (MRIs) to look at the brains of these two groups. They found the hippocampus, a part of the brain responsible for reasoning and thinking, was 12 percent bigger in the active kids than the sedentary group. This translated into improved scores of memory and information integration.

Researchers at USC reported that better cardiovascular health among teenage boys correlated to higher intelligence test scores, more education, and ultimately more income later in life. Using the Swedish population registry, scientists found performance on all measures of cognitive function increased directly with the level of aerobic fitness.

There are parts of brain development and function that kids can't do anything about, such as genetics and socioeconomic status. But exercising is an easy and free way to physically give our kids' brains the best shot.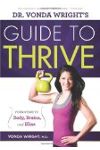 Continue Learning about Fitness For Children