All children should get at least sixty minutes of daily exercise. For a preschooler, do not worry about the exercise being structured. Just look at how kids play. If adults just copied all the motions that an average preschooler does during one hour of simple outdoor play, we would be in great shape.
In addition to exercise, make sure your preschooler is eating healthy. Encourage fruits and veggies as snacks. Do not even buy junk food or sugary drinks. Good exercise and healthy eating habits are two incredibly important things you can do for your child.
Preschoolers should:
Engage in at least 60 minutes to several hours per day of daily, unstructured physical activity and should not be sedentary for more than 60 minutes at a time except when sleeping.
Develop competence in movement skills that are building blocks for more complex movement tasks.
Have indoor and outdoor areas that meet or exceed recommended safety standards for performing large muscle activities.
Be encouraged to practice movement skills in a variety of activities and settings.
From Good Kids, Bad Habits: The RealAge Guide to Raising Healthy Children by Jennifer Trachtenberg.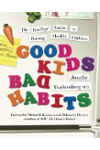 The general recommendation is that youth's get at least 60 minutes of exercise per day. Keep in mind that exercise is any activity that stresses the musculoskeletal system or the cardiorespiratory system. Exercise is not limited to weight training or running on a treadmill. Make exercise a game that your kids will enjoy. Play games such as tag or even trying to play soccer at the local park. You can also, take your kid swimming as this is an excellent form of exercise. Encourage your preschooler to play and the exercise that comes with it is an added benefit.
Continue Learning about Fitness For Children