Experts recommend at least one hour of exercise for children daily. Children's exercise should be fun and stimulating. Parents should make sure that their child is getting aerobic exercise, muscle-strengthening exercise and bone-strengthening exercise. Getting outside with your children and exercising together will promote a healthy lifestyle for both you and your child.
Children ages 6 to 13 should:
Participate in 90 minutes of physical activity. If a child is currently more sedentary, this goal can be reached in stages by decreasing time spent in front of the TV or computer while increasing time spent in physical activity.
Achieve a variety of activities, not just one.
Schedule some vigorous activity.
The increase in physical activity should include a combination of moderate activity -- brisk walking, skating, and bike riding -- as well as vigorous activity, such as running and playing soccer.
From
Good Kids, Bad Habits: The RealAge Guide to Raising Healthy Children
by Jennifer Trachtenberg.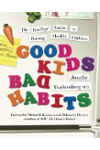 It is recommended children get at least 60 minutes of physical activity every day. Obesity among children is at epidemic levels so it is extremely important we encourage children to 'get out and play'.

According to the Centers for Disease Control and Prevention, over the past 2 decades the prevalence of children who are overweight has doubled, while the number of overweight adolescents has tripled. Approximately 9 million children over the age of 6 years are obese.

Not only can regular daily physical activity help prevent children becoming more overweight, physical activity can also improve childrens health. Some of the benefits for children if they exercise regularly include: stronger bones and joints, a decrease in body fat, a healthier cardiovascular system, increased energy levels, a better ability to handle stress, improved self-confidence and self-esteem, and a better opportunity to make new friends.
According to the Centers for Disease Control and Prevention, children should engage in at least one hour of physical activity that includes a combination of aerobic activity, muscle strengthening, and bone strengthening. Most of a child's physical activity should be aerobic in nature, with examples of aerobic activity include biking, brisk walking, running, and even swimming.
The following are examples provided by the Centers for Disease Control and Prevention:
Moderate Intensity Aerobic Activity
Hiking
Skateboarding
Rollerblading
Biking
Walking to school
Vigorous Intensity Aerobic Activity
Games involving running and chasing
Jumping rope
Ice or Field hockey
Basketball, tennis, gymnastics
Muscle Strengthening
Tug of war
Modified push-ups
Resistance exercise
Swinging on playground equipment
Bone Strengthening
Hop-scotch
Jumping, skipping
Running
Basketball, volleyball, tennis, gymnastics
Experts say children should get at least an hour of exercise daily. Exercise enhances self-esteem, boosts overall fitness, alleviates stress and improves sleep.
It is recommended that children and adolescents should do 60 minutes (1 hour) or more of physical activity each day. That may sound like a lot, but don't worry this can be accumulated throughout the day and your child may already be meeting these recommendations.
Children need one hour of exercise daily. Unfortunately, most children get much less despite the fact that increased exercise helps their physical health, self esteem and sleep quality.
If your child is not exercising at all, do not start with one hour daily. Start slowly with just fifteen or twenty minutes daily for a week or two. Once they are feeling good, start increasing slowly until they have achieved one hour every day. If your child is exercising some but not much, start by making sure they exercise daily, then increase the time that they exercise slowly.
By going slowly, they will be less likely to get hurt but also important is that they have fun. Children get bored easily so playing team sports or activities that involve other kids will make them more likely to stick with it.
Continue Learning about Fitness For Children