A preschooler should get 60 minutes or more of exercise daily through regular active play. For preschoolers this play may be free play/unstructured activity, while it may be partially directed or sports team-related for school-age children.
Ask yourself the following questions. If you can usually answer "yes" to these questions, your preschooler is probably getting enough physical activity.
Does your preschooler play outdoors or in a room where they are free to run around several times a day?
Does your preschooler watch less than two hours of TV daily (including all screen time)?
Do you make sure that your preschooler doesn't sit for more than 60 minutes at one time?
When actively playing, is your preschooler breathing quickly and/or sweating?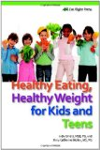 Continue Learning about Fitness For Children