Teach your children fun ways of exercising in your family and they will do them for the rest of their lives. Go on family walks every other day after supper. Don't forget the dog; she needs exercise too. Put up a basketball hoop and have family basketball games or take turns trying to make shots from different distances from the hoop. This gets the family moving, interacting and laughing. Putting up badminton net in your back yard is a great idea. It only takes two of you to hit the birdie back and forth and get those bodies moving. Just these few hints give you three viable exercises to do every week as a family. Your children will follow your lead.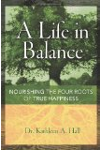 There are lots of things you can do to engage your kids in a workout that has the added benefit of demonstrating to them the importance of leading a physically active life and making exercise a priority. You can also begin to teach them about taking care of their bodies and making them strong and fit.

The first thing I like to recommend is letting your kids do a workout DVD with you. They love to copy mom -- it makes them feel grownup. Then I remind moms to take active vacations, and schedule active family nights where you plan to do something physical together like bowl, go to the batting cages, dance, play Frisbee at the park, or just walk the dog after dinner. Finally, you might want to check out the use of a trampoline, which is not something just for kids. It's a great way to get your heart rate up. You can play all kinds of games with your kids using a small trampoline that will fit in most dens or living rooms. Take turns jumping on it and challenge each other with how many jumps you can make with your toes pointed, tucking your knees, and so on. The fun will just be getting started with you realize that your hearts are pumping like mad and you're connecting with your kids in ways you never have before.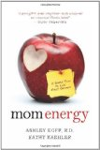 More About this Book
Mom Energy: A Simple Plan to Live Fully Charged
       From celebrated dietitian Ashley Koff and fitness trainer to the stars Kathy Kaehler comes Mom Energy, an exciting new way for moms to tap into their own natural and renewable sources of...
Getting kids to exercise can be difficult, especially if they are not used to it. Even though the goal is sixty minutes daily, this may not be realistic for a child who is more familiar with TV and video games. Most importantly, set a good example. If you are not exercising, why should you expect your child to do it?
Start with fifteen minutes of a fun activity per day and increase the time by five minute increments every week. Within a few months, your child (and you possibly) will be exercising at the goal amount. This was accomplished without taking any drastic measures.
In addition, try to cut out the junk food and sugary drinks. If your child is at a healthy weight, exercise will be less taxing and more fun.
Getting children to exercise is about setting a positive example. By being active and fit yourself you will set a good example for your kids to emulate. Finding exercise that both you and your kids can do, like family walks, family bike rides, rock climbing and nature hikes are good ways for your children to exercise while also spending good quality time with you.
Even if you didn't get your child active when she was a toddler, it's never too late to start. In addition to helping to reduce the risk of obesity-related illnesses, physical activity helps increase a child's alertness and attention span, which can lead to better academic performance.

For starters, peel your child away from the TV. Experts recommend limiting their TV-watching time to no more than an hour per day; one study of third and fourth graders who were only allowed to watch one hour of TV a day found they had lost considerable weight in a nine-month period. Then encourage your child to get involved in a team sport.

For many children, team sports such as baseball, soccer, and basketball enable them to stay physically active on a regular basis and will also plug them into a social network -- a good deterrent to hiding away by themselves in their rooms, lost in a TV show or a computer game.

Before your child takes to the field, you should consider a few things. First, be sure the child gets a physical exam before playing any challenging competitive sport, so that you'll be confident there are no conditions that would preclude participation. Second, if he or she has spent the summer as a couch potato or lacks physical conditioning, tell the coach; coaches should develop training programs for their players that are tailored to age as well as physical abilities.

However, don't force your child to participate in a sport if he or she really doesn't like that sport. You can help keep children in shape by encouraging them to participate in all kinds of activities that don't involve sports -- raking leaves, bicycling, ice-skating, Rollerblading, walking for a cause, weight lifting, or something as simple but physically rewarding as washing the car.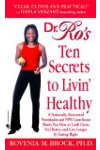 More About this Book
Dr. Ro's Ten Secrets to Livin' Healthy
In this one-of-a-kind book, Dr. Rovenia M. Brock—known as Dr. Ro™ to fans of Black Entertainment Television's Heart & Soul—reveals practical, satisfying ways for African American women to eat...
Continue Learning about Fitness For Children