You can make sure that your child gets enough exercise at school by first finding out if the school has a comprehensive health program that includes physical education. PE has fallen by the wayside in many schools as more emphasis has been placed on academics, but it's important that children have a chance to move their bodies and take a break from the books during the day. If physical education is not a regular part of your child's curriculum, talk to school officials. If you can, band with other parents; often there's more strength in numbers.

In general, children and teens need 60 minutes of activity a day. Exercise is important for building strong bones and muscles and reducing the risk of obesity, type 2 diabetes and many other conditions. If your kid isn't getting much physical activity while she's at school, do all you can to make up for it: Sign her up for a town sports team or dance classes, and organize family activities, like bike riding, gardening, playing tag or taking walks after dinner. Even in cool or cold weather, you can rake leaves together or have snowball fights.

Unless your child is involved in extracurricular physical activities, she probably isn't getting enough exercise. Ideally, kids should get half of their daily activity requirements at school.
If you're not sure about your child's activities at school, ask her. Ask the teachers. Take a day off and volunteer on campus to get a better idea of her day. When you do, make sure that school-related activities:
Focus on fun more than competition
Are designed to develop skills, like dribbling, sprinting, or jump-roping
Offer a mix of activities that appeal to different children
If you find the school is lacking in these areas, get involved! Join forces with other parents to work with school officials on giving the physical education program at your kids' school a healthy overhaul. Sometimes all it takes is a handful of suggestions to the people in charge to make a world of difference.
In addition to taking a hands-on approach to your child's school activity program, take a closer look at your child's commute. Is it safe for your child to walk or bike to school? Some parents participate in a "walking school bus," taking turns chaperoning a group of children as they walk to and from school. Everyone benefits -- kids and parents.
From Good Kids, Bad Habits: The RealAge Guide to Raising Healthy Children by Jennifer Trachtenberg.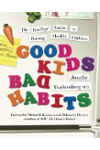 To ensure your child gets enough exercise at school, check the curriculum and ensure the school offers a physical education class. These classes are typically structured in such a way that each student is able to get 30 minutes of exercise, and learn about various activities simultaneously. After-school activities such as school sponsored sports are another great way for youths to get appropriate amounts of exercise.

Continue Learning about Fitness For Children