It is very important that youths stay active through their formative years. Today, one in three teens is overweight or obese, for a variety of reasons. Some reasons include improved technologies and lack of exercise. With constantly improving technology, more youths are opting to stay inside versus getting out and being active. To avoid having children become sedentary, promote exercise, family meals, and less TV time, and encourage making better lifestyle choices.
It depends on the age of the child. Toddlers can be encouraged to play outside, either in a secure backyard or supervised at a playground. Their natural tendency to play, move and explore will provide all the exercise they need. School-age children will also enjoy play, but you can begin sharing activities like riding a bicycle, swimming, or hiking. They can also join recreational sports teams or activities such as dance, gymnastics, or martial arts and the like. Children also learn from watching what others model—stay active yourself, and your child will learn by example. Remember to limit screen time (TV, computer, and video games) to a total of less than two hours per day to minimize sedentary activity.
You'll definitely need to use your creativity and imagination to keep a child active through all the growing-up years. And remember, what applies to them should first apply to you! Here's how:
Identify: Get a handle on her situation. Identify and overcome barriers to physical activity … from disabilities and time constraints to excuses and safety issues, identify and overcome barriers to increase her daily activity levels.
Inform: Show her what's out there. Quantify quality exercise time at school, during PE or recess, and after school, whether it be a means of transportation, club activities, team sports, individual sports, or activity time … and discover where the opportunities lie. Let her explore these opportunities until she finds the right fit.
Instruct: Be her coach. Work with her to help learn and perfect new skills so she can feel good about her abilities. Also, let her know what the optimal amount of activity is for her needs and age … too little isn't the only issue leading to health problems: too much can lead to social, emotional, and intellectual difficulties.
Instill: Push her. Encourage her to stick with whatever activities she enjoys, helping her ditch the excuses and avoid the activity thieves like the TV and telephone that take time away from more physical activities.
From Good Kids, Bad Habits: The RealAge Guide to Raising Healthy Children by Jennifer Trachtenberg.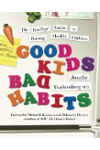 Active living at an early age begins a habit of lifelong physical activity and promotes a healthy weight. It also helps children learn a variety of body skills, mental skills and social skills - all of which develop when children have opportunities to move in their daily life.
Research shows children who watch more television, eat fewer family meals and live in neighborhoods perceived by their parents as less safe for outdoor play are more likely to be overweight.
As a parent, do all you can to encourage your kids to be active:
Balance sedentary play (such as reading together) with plenty of active play.
Choose day care that makes safe, active play a priority.
Set aside time each day for active play together: tossing a ball, playing tag or taking a family walk.
Designate an inside and an outside area that's safe, where your child can freely jump, roll and tumble.
Pick toys that "move" - a ball or tricycle.
Join a play group together.
Continue Learning about Fitness For Children