There are many games that will help your kids get exercise. The following list will help you get started. Any type of sports, tag, hopscotch, jump rope games, skipping, catch, monkey in the middle, capture the flag, duck-duck- goose, ghost in the grave yard, kick the can, king of the hill, red-light-green light, dodge ball, four square, kick ball and leapfrog.
Anything that has your child moving will be great exercise. As children grow, they do not necessarily need any form of strength training. Their biggest foal should be to be a kid and have fun! Your goal as a parent will be to assist them in having fun and keeping them active. Here are some recommendations to try:
Any sport – baseball, softball, basketball, kickball, tennis, golf, swimming, soccer
Rock climbing
Running
Biking
Kayaking
Jumping rope
Playing on the playground
Options are endless but again just keeping them active is necessary.
There are plenty of games to help your kids get exercise. Which ones you play will likely depend on how many kids you have. For just a few kids, try hopscotch, monkey in the middle or jump rope. For more kids, try a game of kickball, soccer, or water volleyball (as long as they can swim).
Most importantly, keep them moving for one hour daily. The best way to get kids to exercise is for them to have fun doing it.
As your child gets older and more nimble, the world is full of fun fitness possibilities. While one of the goals of being active is to help prevent childhood weight issues, there's also another good reason: High-impact exercises, like jumping, stimulate bone growth and strengthen bone, too. Some ideas to get your older ones hopping to it:
Create Obstacle Courses: Use a park, backyard -- anywhere -- to create a safe course where your child has to run, jump, and hop.
Play Hop Scotch: You can use good old-fashioned sidewalk chalk.
Create Your Own Jumping Game: Cut out a piece of cardboard and write the numbers on it as pictured below. There are all kinds of jumping and hopping games your child can do from here (going in order, or hopping to numbers that you call out, or doing all even numbers, and so on).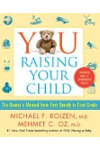 Continue Learning about Fitness For Children