Exercising with your toddler is feasible but will present some challenges. Your number one goal should be to work within their schedule. Toddlers are very active so chasing them around will be your first challenge and this will help keep you active. Another way to exercise with your toddler is to put them in a stroller and go for a walk, run, hike, and/or bike ride. All of these forms of exercise will give you some fresh air and your toddler as well but be sure the weather is appropriate.
Other forms of exercise that can be done with your toddler include some of the following: Place them on your shoulders and complete squats. If you are curious how to perform a squat then here is a quick breakdown, find a chair, stand right in front of it with heels towards the chair, place your weight in your heels and bend at your hips, lower yourself to the chair and return to start. Now add your toddler for some added resistance. Another exercise would be to complete push-ups with your toddler sitting on your back as if they were about to embark on an adventure! Push-ups are challenging without added resistance so to help use that chair you previously used for squats, and lower your body towards the chair. This will raise your body to allow you to complete full range of motion push-ups. Lastly, keep your toddler on your back and crawl around in your living room. This may sound like a strange suggestion but crawl around for a while and tell me if you still think the suggestion was worth or not.
The following exercises are designed for both you and your toddler to do together, so you get a nice total-body workout too. (We know that it can be tough to squeeze in workouts as a parent, so we made it easy for you to combine fun and fitness.) Enjoy, and let the child guide you in play. (And be sure there's no glass, pointed edges, or breakable objects nearby.)
Bird (Strengthens Arms and Core): Lie on your back with your knees up and feet flat. Hold your child above you, so that you face each other. Have her stretch out and flap her arms and legs. You can lift and lower your child toward you to simulate flying. Tilt her side to side as your own arm strength builds; make bird or airplane noises and vibrate your lips for variety. Keep going for a few minutes. This is great for face-to-face interaction.
Wag Your Tail (Loosens Spine and Strengthens Entire Body): Get onto all fours with your knees below your hips and your hands below your shoulders. Now act like you have a tail and wag it. Really get into it, by moving your shoulders and head, and bark like a dog; see how many different ruffs you can belt out. Crawl around the room chasing each other. Whoever gets caught gets tickled
Kangaroo (Legs and Cardio): Place a shoestring straight across the floor. Hold your arms in front of your chest. Now hop over the string, trying to jump as far as you can each time without touching it. Do it five times in each direction. Take turns. Show your child how to observe and then participate.
Sock Toss (Increases Focus and Spatial Relationships): Gather some old socks or ball up some newspaper pages and play toss into a short trash can or a bucket. Start close so you help build confidence and gradually go back. Start with 5 socks each and alternate hands every other time.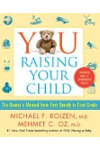 Continue Learning about Fitness For Children