These days, there are a lot of options for kids and adults. Your best bet for exercising in the heat is to choose from the wide array of high-tech breathable, lightweight sportswear designed to allow sweat to quickly evaporate from the skin. Rapid evaporation of sweat helps your body to keep regulate body temperature more effectively. Of course, the right clothes alone can't keep you completely safe and risk-free if the heat and/or humidity are high. Adequate hydration, modified activity, and frequent breaks are essential as well.
Continue Learning about Fitness Apparel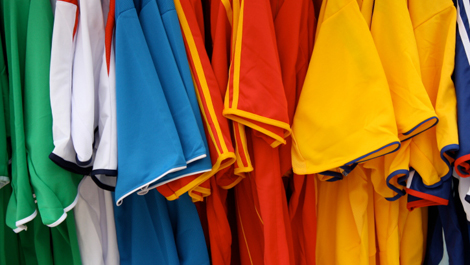 Fitness apparel can be an important aspect of reaching your fitness goals. Apparel such as exercise shoes and sports bras come in many types and sizes, so it is important to do research on what is best for the type of exercise you ...
enjoy. In addition, wearing the right clothing and shoes can prevent possible injuries, chafing and discomfort.
More