Baseball spikes are longer than soccer spikes because baseball players have to get more traction while running on dirt or turf while soccer players only have to worry about playing on grass. Also, shorter cleats allow soccer players to stay closer to the ground, keeping the player's center of gravity low and helping him maintain his balance. Baseball cleats sometimes come with steel cleats rather than the usual rubber kind. This is because certain baseball fields are harder to run on than others. Soccer cleats, meanwhile, do not allow the option of steel cleats because all surfaces are grass and because of the high injury risk of accidentally kicking another player.
Continue Learning about Fitness Apparel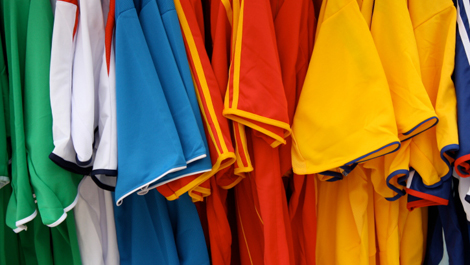 Fitness apparel can be an important aspect of reaching your fitness goals. Apparel such as exercise shoes and sports bras come in many types and sizes, so it is important to do research on what is best for the type of exercise you ...
enjoy. In addition, wearing the right clothing and shoes can prevent possible injuries, chafing and discomfort.
More