There are two important questions to ask yourself when considering prenatal testing for genetic disorders. First, what is your risk for having a baby with a genetic disorder? Consider factors such as family history for the presence of known genetic disorders, personal obstetrical history such a repeated unexplained first trimester losses and the findings from screening procedures during this pregnancy. The second question is – what will you do with the information from the prenatal testing? Some couples use the information to make decisions about continuing the pregnancy. Other couples enter into prenatal testing knowing they will not terminate the pregnancy, but want the information to seek prenatal treatment and to prepare for the birth of a child with a genetic disorder. Because genetic disorders are found within families the decision to have prenatal testing for genetic disorders may have implications beyond the couple to the larger extended family unit. This is a difficult decision and needs to be made by the woman/couple based on the context of their individual situation and beliefs and within a supportive and caring environment.
As you are deciding whether or not to have tests that will give you information about your developing baby, consider the following questions:
Do I want to know whether or not my baby might have a condition such as Down syndrome, sickle-cell anemia, cystic fibrosis, or deafness?
What do I know about life with these conditions?
Would knowing that my baby will have a particular condition make a difference in my decision to continue my pregnancy? If so, why?
Would knowing any other characteristics detectable by prenatal testing, such as the sex of my baby, the identity of the father, or whether I'm carrying twins or triplets, affect my decision about continuing my pregnancy? If so, why?
As you consider testing, think about your own dreams of parenthood. What are the central values of your family, and how do futurechildren fit into your values and your life goals? How may a child's possible disease, disability, or health problem influence your parenting experience? How may a child's Down syndrome, cystic fibrosis, or other condition affect your life, your hopes for your child, your partner, your time with your other children?
Before choosing to have any test, it is important to know what the test is capable of telling you and what the advantages and disadvantages are. Ask your health care provider, and do your own research, to find out the following:
What information is this test intended to provide?
Does the test pose any risk to you and/or your developing baby?
Why is this test recommended for you? Are you in a group that makes your baby more likely to have this condition?
When can you expect the results to come back?
How reliable is this test? If you get a result described as abnormal or unusual, what kind of follow-up testing or counseling will be offered?
Who can help you understand what your result means?
What are your options after receiving the result? Are there any treatments available for you or for the fetus if the result is abnormal,Or will the choice be between continuing or ending the pregnancy?
How much will this test cost? Will your health insurance cover part or all of the cost of this test? If not, can you get any financial assistance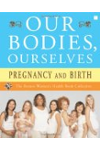 More About this Book
Our Bodies, Ourselves: Pregnancy and Birth
ALL THE INFORMATION YOU NEED TO MAKE WISE DECISIONS ABOUT YOUR PREGNANCY AND THE BIRTH OF YOUR CHILD -- FROM THE EDITORS OF THE CLASSIC "BIBLE OF WOMEN'S HEALTH" Pregnancy and birth are as ordinary...
Continue Learning about First Prenatal Check-Up