Almost half of all women become pregnant without planning. If you think you are pregnant, the first step is to try to pinpoint the first day of your last period. The next step is to take a pregnancy test. While you may feel joyful and excited about the possibility of becoming a mother, you may also feel shocked, embarrassed, ashamed, or incompetent. You may not be sure if you want to be a parent right now. Early confirmation, especially within the first month, will provide you with the greatest number of options.
If you are afraid of the results, it is helpful to find someone equipped to give you the support you need. As you make your way through the process of finding out and deciding among your options, it is good to get whatever support and advice you need for making your own decisions.
If you are pregnant, you might know what you want to do immediately, or you might find it an agonizing decision. Many of us change our minds once we are faced with the reality of being pregnant, even if we thought we knew what we would do. Be gentle with yourself. Remember that there is help to guide you through this time, regardless of your circumstances.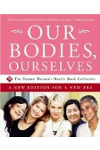 Continue Learning about First Prenatal Check-Up