In many cases that involve the emergency room (ER), the health of your child will be in the hands of the pros. But there are still some things that you can do to help your child, to speed up the process and to ensure that your child gets the best care possible. Make an emergency plan:
Pretend to be calm; anxiety is as contagious as rotavirus. Your child needs your soothing voice, not anxiety. She'll absorb your calmness, and that will ultimately help her manage a scary situation.
If your child is unresponsive, call 911 and do the "ABC" check: (A) Check the Airway, to make sure that it's not blocked. (B) Check for Breathing—sounds of inhaled or exhaled air. (C) Check for Circulation—your child's pulse. If you need to start CPR or perform the Heimlich maneuver, the dispatcher can walk you through the steps while the paramedics are on their way. Better yet, be prepared by taking a CPR class or a refresher course.
Stop any bleeding by applying pressure on the wound. Keep holding the pressure for at least ten minutes and do not cheat by peeking early, since, once the bleeding restarts, you have do it all over again for another ten minutes.
Don't move your child if you suspect a head, neck or back injury. Cover her with a blanket and wait for the paramedics.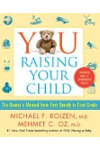 If you need to tend to your child in an emergency, stay calm (if you freak out or panic, so will your child) and follow these tips:
Call 911 and do the "ABC check" if your child is unresponsive:
- Make sure your child's Airway is not blocked.
- Make sure your child is Breathing – listen for sounds of inhaled and exhaled air.
- Check your child's pulse for Circulation. Ask the 911 dispatcher for instruction on cardiopulmonary resuscitation (CPR) or the Heimlich maneuver if necessary.
If you think your child may have a head, neck or back injury, do not move him or her. With any serious head injury, assume your child also has a broken neck, just in case. Cover him or her with a blanket until help arrives.
If your child is bleeding, apply pressure to the wound. Keep pressure on the wound for at least 10 minutes. Scalp and tongue wounds are especially bloody, so try not to overreact. Follow the same steps for these wounds.
If a finger or toe has been cut off (gruesome, but it happens), apply pressure to the wound, then place a cloth, towel or plastic bag around the body part and ice it. Make sure it isn't directly touching the ice and is protected. The body part can probably be reattached if the surgery's done within six hours.
On the chance that your child will need emergency surgery, don't give him or her anything to eat or drink. It's safer to get anesthesia on an empty stomach.
Continue Learning about First Aid, Safety & Preparedness