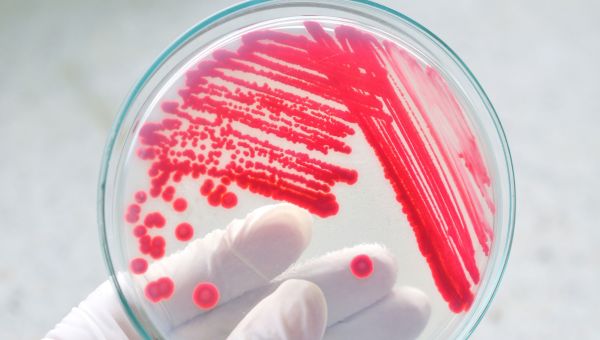 Stay up to date with the latest recalls.
October 30, 2017 – Fisher-Price, based in East Aurora, New York, has voluntarily recalled more than 60,000 motorized baby seats sold in the United States and Canada. The recall was issued on October 24, over concerns the seats could overheat or catch fire. The company received 36 reports of overheating, including one account of a fire in the chair's motor. No injuries were reported.
The recall includes Soothing Motions Seats with model numbers CMR35, CMR36, CMR37 and DYH22 and Smart Connect Soothing Motions Seats with model number CMR39. The model number can be found on the underside of the motor chamber. Seats were sold at Target, Walmart, BuybuyBaby, Amazon.com and other nationwide retailers from November 2015 to October 2017.
Fisher-Price urges customers to stop using the seats, and contact the company for a refund. For more information, call 800-432-5437 or navigate to the "Recall & Safety Alerts" tab on www.service.mattel.com.
October 23, 2017 – Mann Packing, based in Salinas, California, issued a voluntary recall of more than 100 different minimally processed vegetable products for fear of possible Listeria contamination. The recall was issued on October 19, after one of the company's samples tested positive for the bacteria. No cases of product-related illness have been reported.
Recalled products were distributed throughout the United States and Canada, and include bagged vegetables sold at Target, Trader Joe's and Walmart, among other retailers. Products include Archer Farms 12-ounce bags of broccoli slaw, sold at Target, as well as 12-ounce packages of stir fry medley and 10-ounce bags of cauliflower florets, both sold at Walmart. All packages have a "best if used by" date between October 11 and October 20. For more information, you can call Mann Packing's consumer line at 888-470-2681.
June 13, 2017 – Baltimore, Maryland-based Lupin Pharmaceuticals Inc., has voluntarily recalled their Mibelas 24 Fe birth control pills in lot L600518, with an expiration date of May 2018. During production, a packaging error placed the tablets out of order and made it impossible to see the lot number and expiration date on packages.
Because of the error, the first four pills in each pack are actually non-hormonal placebo tablets. Women taking the pill may not notice the error, but taking birth control pills out of order can result in contraceptive failure and unplanned pregnancy. Lupin is working with distributors and customers so that all recalled products are returned to the pharmacy, place of purchase or the company directly. You can call Lupin at 1-800-399-2561 to learn more about the problem, and you should contact your gynecologist if you notice any birth control-related problems or changes and you're taking Mibelas.
June 6, 2017 – Creation Gardens, based in Louisville, Kentucky, is recalling nearly 23,000 pounds of beef due to fears of E. coli contamination. Two samples were found to be infected on June 5, according to the USDA Food Safety and Inspection Service. The products in question include ground beef and hamburger patties, and were shipped to food service locations in Indiana, Kentucky, Ohio and Tennessee.
May 26, 2017 – Just in time for Memorial Day barbecues, Cincinnati-based John Morrell and Co. is recalling more than 100 tons of hot dogs due to fears of contamination by metal shards. The 210,000-plus pounds of franks are sold under the brand names "Nathan's" and "Curtis," according to the USDA Food Safety and Inspection Service. The hot dogs in question are sold in 14-ounce packages for Nathan's, and 16-ounce packages for Curtis.
April 18, 2017 – Standard Homeopathic Company has recalled all lots of Hyland's Baby Teething Tablets and Hyland's Baby Nighttime Teething Tablets due to inconsistent and unpredictable levels of belladonna. In October 2016 the FDA urged consumers to avoid the tablets, as reported by Sharecare. Symptoms of belladonna poisoning include increased heart rate, increased body temperature, dry skin and mouth, skin flushing, constipation and decreased urination, disorientation, dilated pupils and drowsiness. Hyland's claims in a release that there is no scientific link between homeopathic belladonna and seizures.
April 10, 2017 – Fresh Express initiated a recall of a small number of packaged salads when a Florida customer found a decomposing bat. The recalled products, 5.4 ounce Organic Marketplace Spring Mix salads, packaged in clear plastic, were distributed to Walmarts in the southeastern United States.
The Centers for Disease Control and Prevention (CDC) is assisting in the investigation, and has stated that the advanced state of decomposition prevented the CDC from determining if the bat had rabies. Transmission of rabies by eating infected animals is extremely uncommon, according to the CDC.
March 3, 2017 – The Creston, Ohio-based Ohio Farms Packing Co. is recalling more than 20 tons of boneless veal due to fears of E. coli contamination. The 40,680 pounds' worth of 60-lb boxes were shipped to distributors in Illinois, Michigan, North Carolina, Oklahoma, Pennsylvania, Texas and Canada. There have been no reports of illness.
February 22, 2017 – The Deutsch Kase Haus cheese recall due to listeria fears has expanded to included more than 130 cheeses. Brands include Sargento, Sara Lee, Amish Classics, Saputo, Dutch Valley, Guggisberg, Meijer, Albertsons and H-E-B. The FDA is prohibited from releasing a full list of what companies and products are affected because it's considered confidential corporate information.
February 13, 2017 – Sargento Foods has recalled a number of its cheeses due to fears of listeria contamination. Recalled products include sliced Colby jack and pepperjack cheeses, and shredded nacho, taco, Colby and cheddar cheeses. Sara Lee Deli is also recalling two types of cheese: Monterrey jack & jalepeno, and Colby jack & cheddar. Sargento's supplier, Indiana-based Deutsch Kase Haus, has also recalled cheeses under the Meijer and Amish Classics brands.
February 2, 2017 – Richmond, Virginia-based US Smokeless Tobacco Company has recalled cans of its chewing tobacco that were manufactured in the company's Franklin Park, Illinois facility. Eight customers in Indiana, Texas, North Carolina, Tennessee, Wisconsin and Ohio have found bits of metal in the product. There have been no injuries. Brands affected include Copenhagen, Skoal, Cope and Husky.
January 30, 2017 – The FDA has confirmed it has found inconsistent and possibly dangerous levels of the toxic plant belladonna in Hyland's brand homeopathic teething tablets. The company has not agreed to recall the products. Symptoms of belladonna poisoning include seizures, difficulty breathing, excessive sleepiness, skin flushing, constipation and difficulty urinating, according to the FDA.
January 23, 2017 – Sierra Nevada Brewing Company is recalling 12-ounce bottles of eight of its beers, due to flaws in the bottles. Affected brands include Pale Ale, Torpedo Extra IPA, Tropical Torpedo, Sidecar Orange Pale Ale, Beer Camp Golden IPA, Otra Vez, Nooner and Hop Hunter IPA. The bottles were produced in the company's Mills River, North Carolina facility and sold in 36 states. The tops of the bottles have the potential to break off. There have been no reports of injuries.
January 12, 2017 – The Honest Company, an organic product company co-founded by actress Jessica Alba, has recalled its organic baby powder, sold in 4-ounce containers. The company discovered possible contamination that may lead to skin or eye infections. Customers may return the baby powder for a full refund.
January 11, 2017 – Hostess Brands is recalling limited edition Holiday White Peppermint Hostess Twinkies. The company is concerned that powdered milk from a supplier, used in the Twinkies' coating, may be contaminated with salmonella. The recall does not affect any other Hostess products, no illnesses have been reported, and none of the products that have been tested have been contaminated.
December 13, 2016 – Vernon, California-based King Meat Services is recalling more than 25 tons of beef due to improper inspection practices. Federal inspectors caught workers removing the original supplier's inspection mark and replacing them with King Meat Services inspection marks. There have been no reports of illness.
December 13, 2016 – The Yankee Candle Company is recalling six types of luminous candles. These candles may crack when lit, which poses a laceration hazard. Fragrances include sea salt and coral, blackberry and sage, apple blossom and melon, sugarcane and honey, pine and sandalwood, and cinnamon and cedar.
December 6, 2016 – Owasso, Oklahoma-based National Steak and Poultry has expanded its November 23 recall of ready-to-eat chicken from 17,439 pounds to almost 2 million pounds. The company is recalling the chicken because it may be undercooked. Undercooked chicken may harbor salmonella, staph, listeria, E. coli and other bacteria that can cause foodborne illnesses. Brands affected include NSP, Shaker Valley, Hormel and Blaze Pizza. The USDA's Food Safety and Inspection Service has a full list of products being recalled.
November 20, 2016 – Sabra Dipping Co., based in Colonial Heights, Virginia, has issued a recall on a number of flavors of hummus and other dips due to concerns over possible listeria contamination. Flavors include classic, garlic, carmelized onion, jalepeno, olive, pine nut, red pepper, Supremely Spicy, spinach and artichoke, basil-pesto, Tuscan Herb Garden, lemon, rosemary and sea salt and others. Products not affected include organic hummus, salsa, guacamole and Greek yogurt dips. The recall affects products with a "best before" date through January 23, 2017.
November 4, 2016 – Chinese manufacturer Midea has recalled approximately 3.4 million dehumidifiers due to a fire hazard, according to a notice from the Consumer Product Safety Commission. The units can overheat, smoke and catch fire. The manufacturer has received 38 reports of smoke and fire, causing about $4.8 million worth of property damage but no injuries. The dehumidifiers were sold between 2003 and 2013 under more than 50 brands.
October 12, 2016 – Four ice cream makers are recalling cookie dough ice cream due to fears of a listeria contamination of cookie dough from a supplier. Blue Bell, Blue Bunny, Chocolate Shoppe Ice Cream Company and Publix are recalling approximately 20,000 containers of ice cream made with cookie dough from supplier Aspen Hill. See the recall notices below for flavors affected and in what states the ice cream was sold.
Blue Bell
Blue Bunny
Chocolate Shoppe
Publix
October 11, 2016 – Nestle USA has recalled its Drumstick ice cream cones for possible listeria contamination. The bacterium was found on production equipment in the company's Bakersfield, California facility. Only Club-size 16- and 24-count packages are being recalled.
October 11, 2016 – Kraft Heinz Company has recalled nearly half a ton of Lunchables Ham and American Cracker Stackers packages. The packages contain undeclared allergies, namely wheat and soy. There have been no reports of illnesses. Undeclared allergies can be deadly to the severely allergic.
October 11, 2016 – Turkey Hill Dairy has recalled 48-oz packages of Dutch Chocolate Premium Ice Cream because the packages may contain Rocky Road instead. Rocky road ice cream contains eggs and almonds, which are potential allergens. The packages have been sold in 25 states.
October 3, 2016 – The Food and Drug Administration (FDA) is urging people not to give their young children homeopathic teething tablets or gels and to dispose of the products. According to a release, the FDA warns parents to watch for seizures, breathing trouble, lethargy and excessive sleepiness, difficulty urinating or defecating, skin flushes and agitation. These products are not monitored or approved by the FDA, and the agency says it is not aware of any health benefits of the products.
September 28, 2016 – Tyson Foods, based in Sedalia, Missouri, is recalling more than 66 tons of panko chicken nuggets. The 132,520 pounds of nuggets may have been contaminated by plastic shards from processing equipment, according to the USDA Food Safety and Inspection Service. There have been no reports of injuries. Foreign material also contaminated 99,000 packages of rolls in September 2016, 30 tons of beef in August 2016 and nearly 100 tons of P.F. Chang frozen dinners in July 2016.
September 22, 2016 – Blue Bell Ice Cream has issued a voluntary recall of some products that were produced in its Sylacauga, Alabama plant. The products contain chocolate chip cookie dough supplied by third party vendor Aspen Hills, Inc. and may contain the bacterium Listeria monocytogenes. The bacterium can cause listeriosis, a serious infection, especially for pregnant women, the elderly, young children and those with a weak immune system.
The ice cream cartons were distributed to retailers in ten states across the southern United States, but there have been no reported illnesses yet. In fact, Blue Bell's tests of finished products shipped to stores have been negative for Listeria. The company is taking precaution to protect consumers.
See the official recall notice for the UPC codes affected and the instructions for receiving a full refund.
September 20, 2016 – Kellogg Company is voluntarily recalling some 10-count boxes of Eggo Nutri-Grain Whole Wheat Waffles. The 10,000 cases of waffles may be contaminated with Listeria monocytogenes, a bacterium that can cause a serious infection known as listeriosis. The infection primarily affects young children, pregnant women, the elderly and those with a weak immune system. Short-term symptoms of listeriosis may include fever, muscle aches, diarrhea, headache, confusion and loss of balance.
There have been no reports of illness associated with these products, but Kellogg is taking precaution after distributing the waffles to customers and retailers in 25 states across the United States.
September 1, 2016 – Pennsylvania-based Bimbo bakeries USA has issued a voluntary recall of Entenmann's Little Bites Fudge Brownies (5 pack), Chocolate Chip muffins (5 pack and 10 pack) and Variety Pack (20 pack). A manufacturing failure in the Illinois bakery may have caused small pieces of plastic to remain inside the product.
The recall was put into effect after consumers reported plastic that could cause choking in their products. One injury from these plastics has been reported and the U.S. Food and Drug Administration is aware of the voluntary recall.
These sweet treats were distributed in at least 30 states across the U.S. over the last two weeks and are now being removed from store shelves. The company is urging those who have purchased the products to dispose of the package or return the product to its place of purchase for a refund.
August 22, 2016 – Tainted scallops have been linked to a hepatitis A outbreak that has sickened 206 people in Hawaii. Sea Port Products, based in Kirkland, Washington, imported the scallops from a company in the Philippines and sold the scallops to Genki Sushi restaurants on the Hawaiian islands of Oahu and Kauai. All Genki Sushi restaurants on the two islands have been closed temporarily, according to the Hawaii Department of Health, and Sea Port Products have recalled scallops that have been sold to restaurants in California, Nevada and Hawaii, according to the federal Food and Drug Administration (FDA).
Hepatitis A is a contagious infection of the liver. It is usually picked up after ingesting fecal matter—even microscopic amounts—but can also be transmitted sexually. It can be severe, but most people get better without treatment. Most children in the US are vaccinated against hepatitis A, and only about 2,500 people per year get the disease.
August 19, 2016 – Miami-based Oriental Packing Company is recalling 377,000 lbs. of curry seasoning blends due to lead contamination. The seasoning was sold under the brands Blue Mountain, Jamaican Choice, Ocho Rios, Oriental and Grace. They were distributed to retailers in New York and Florida and sold nationwide through the company's website.
August 12, 2016 – Rabbit Creek Products, based in Louisburg, Kansas, has recalled more than 200 products in connection with the General Mills E. coli outbreak. The products are bread, muffin and brownie mixes sold under more than 30 brands. See the recall notice for a full list of products. According to the Centers for Disease Control and Prevention (CDC), the number of illnesses from tainted General Mills flour remains at 46, with 13 hospitalizations.
August 11, 2016 – Sam Kane Beef Processors, based in Corpus Christi, Texas, is recalling more than 60,000 lbs of ground beef due to possible contamination with metal. The beef is sold in 3-lb., 5-lb. and 10-lb. packages under the brand name "Hill Country Fare Ground Beef." There have been no reported injuries, according to the USDA Food Safety and Inspection Service.
August 11, 2016 – A July recall from Bayonne, New Jersey-based Gel Spice has expanded from one brand of ground turmeric to seven. The turmeric has been contaminated with lead. Brands include Spice Select, Market Pantry, Gel, Clear Value, Lieber's and Spice Supreme. The Food and Drug Administration notes that there have been no illnesses reported.
August 11, 2016 – Country Home has recalled 12- and 24-count containers of its Gourmet Chocolate Chunk Salted Caramel Cookies due to possible contamination with small metal fragments. The cookies are sold in supermarket chain ShopRite's baked good departments. There have been no reported injuries, according to the Food and Drug Administration.
August 8, 2016 – Denver-based Sprouts Extraordinaire has recalled alfalfa sprouts contaminated with salmonella. About 30 people have fallen ill with five hospitalized, according to the Centers for Disease Control and Prevention (CDC). Those who became ill ate the sprouts in restaurants in nine states: Colorado, Kansas, Minnesota, Missouri, Nebraska, New York, Oregon, Texas and Wyoming.
July 26, 2016 – General Mills has once again expanded its recall of flour due to E. coli concerns, originally reported by Sharecare on June 3. The latest recall includes flour that has been produced earlier. See GM's release for package codes and "Use by" dates. According to the Centers for Disease Control and Prevention (CDC), 46 people in 21 states have been sickened. There have been 13 hospitalizations, included one person who developed hemolytic-ureic syndrome.
July 21, 2016 – L.L. Bean is recalling about kids' insulated water bottles due to high levels of lead on the exterior base, the US Consumer Product Safety Commission reported. About 6,700 bottles were sold since fall 2016. Lead poisoning is more harmful to children than adults. It can lead to behavior and attention problems, low IQ, stunted growth, and damage to hearing and the kidneys.
July 20, 2016 – Altus, Oklahoma-based Bar S Foods Company has recalled more than 372,000 lbs. of chicken and pork hot dogs and corn dogs due to a possible listeria contamination. According to the USDA's Food Safety and Inspection Service (FSIS), the firm has not yet received test results back confirming the presence of listeria, but decided to recall the products anyway, citing "recurring Listeria species issues at the firm." A list of recalled products can be found in a release from the FSIS.
July 18, 2016 – ConAgra Foods has recalled approximately 195,000 lbs of P.F. Chang's Home Menu brand frozen dinners. The company says in a release that sugar from a supplier may be contaminated with metal shards. Products affected include: Signature Spicy Chicken, Mongolian Style Beef, Beef with Broccoli, Shrimp Lo Mein, Sweet & Sour chicken, General Chang's Chicken, Garlic Chicken with Dan Dan noodles and Grilled Chicken Teriyaki with Lo Mein Noodles.
July 18, 2016 – Haring Catfish has recalled more than 21,500 lbs of siluriformes fish (catfish) products due to contamination by gentian (crystal) violet. No injuries or illnesses have been reported. Gentian violet is a topical antiseptic and antifungal agent used in the treatment of fungal infections like thrush, ringworm and athlete's foot. Ingesting gentian violet can cause nausea, vomiting, diarrhea and abdominal pain.
July 12, 2016 – General Mills has again expanded its recall of flour due to E. coli concerns. The latest products to be recalled are two cake mixes, both sold under the Betty Crocker brand: Betty Crocker Delights Super Moist Party Rainbow Chip Cake Mix and Betty Crocker Delights Super Moist Carrot Cake Mix.
Additionally, Continental Mills has recalled a small number of Krusteaz brand Blueberry Pancake Mix in 28 oz. cartons and 3.5 lb bags. According to the company, some of the blueberry nuggets in the pancake mixes were made with flour affected by the General Mills recall.
July 11, 2016 – The USDA Food Safety and Inspection Service (FSIS) has announced a recall of 28 not ready-to-eat meat and poultry appetizer products made by Kabobs Acquisition, Inc.
The frozen appetizers, including chicken quesadillas and steak spring rolls, were prepared with flour that first was recalled by General Mills due to contamination by E. coli strain O121. There have been 42 reported cases of infection from the contaminated flour across 21 states. However, none of those cases have been linked specifically to the appetizer recall.
Kabobs distributed the appetizers to hotels and restaurants across the U.S. The recall includes products made between December 8, 2015 and January 15, 2016. However, expiration or best-by dates weren't provided in the recall alert.
Contact your doctor if you've eaten one of the affected products and are showing symptoms of an E. coli infection like diarrhea with or without blood, abdominal cramps or vomiting. Tell your doctor that you were exposed to E. coli O121 so that he or she can administer the proper tests and treatment.
E. coli infections typically resolve within a week and normally are treated with fluids and rest, although some serious cases may require hospitalization.
July 6, 2016 – General Mills has expanded its recall of flour originally reported by Sharecare on June 3. The recall includes more lots of the original product lines recalled: Gold Medal Wondra Flour, Gold Medal Flour and Signature Kitchens Flour. In total 41 people in 21 states have fallen ill, and 11 have been hospitalized. There have been no deaths and no reports of HUS. A General Mills plant in Kansas City, Missouri is the likely source of the outbreak.
June 21, 2016 – A Minnesota chicken producer, GNP Company, has recalled approximately 27 tons of chicken. Products in question are sold in 40 lb. cases and include breasts, wings, thighs, whole chickens, drumsticks, livers and gizzards. The chickens were contaminated by sand and black soil, according to a USDA release, and news reports say that an employee allegedly contaminated the chickens deliberately.
June 21, 2016 – The Seattle-based National Frozen Foods Corporation has voluntarily recalled frozen peas and frozen vegetables due to possible listeria contamination. The products are sold under six brands: Bountiful Harvest, First Street, Great Value, Live Smart, Market Pantry and Sprouts Farmers Market. There have been no illnesses reported, according to the company.
June 15, 2016 – Frito-Lay and Kellogg Company have joined Hostess in recalling several lots of a variety of snacks due to possible contamination of flour with peanut residue. Kellogg products impacted include Keebler and Famous Amos cookies and Special K snack bars. Here is a full list of products recalled by Kellogg Company. Frito-Lay's Rold Gold brand was also affected, and the recall includes four types of pretzels.
June 15, 2016 – G&M, a beef supplier, is recalling more than 3,500 pounds of beef due to possible E. coli contamination, according to the United States Department of Agriculture (USDA). The products are bulk beef cuts and trimmings in boxes ranging from 30 to 195 lbs.
E. coli is a bacterium that lives in your gut, and most types are harmless. The type that may have contaminated G&M's beef, however, can cause nausea and vomiting, abdominal cramps, bloody diarrhea, fever, and fatigue, and in some cases a serious kidney condition called hemolytic-uremic syndrome. Symptoms of an E. coli infection usually begin three or four days after exposure and last for about a week.
June 8, 2016 – Pharmavite has recalled 11 lots of Nature Made adult vitamins due to possible salmonella and Staphylococcus aureus (staph) contamination. The product lines in question are three adult gummy multivitamins and a B complex with vitamin C and folic acid tablet. The company said in a press release that the products were distributed "nationwide to various major retailers."
Salmonella is a group of bacteria that collectively are a common cause of food poisoning. Symptoms include fever, diarrhea, cramps, headache and nausea and vomiting. Symptoms usually show up between 12 and 72 hours after being exposed to it, and last from four to seven days.
Staph is another type of bacteria that is most often found on the skin and spread by skin-to-skin contact. When ingested, it has similar symptoms as salmonella, but takes effect and leaves the body much quicker. Symptoms usually appear within one to six hours and last for 24 to 48 hours.
June 8, 2016 – Hostess has recalled 710,000 cases of snacks because they may contain undeclared peanut residue. The snacks include Chocodiles, Ding Dongs, Zingers and six flavors of donuts.
Peanut allergies are the most common food allergies in children. Symptoms of a peanut allergy attack include hives, nausea, a runny or congested nose and a potentially life-threatening reaction called anaphylaxis that can impair breathing.
June 6, 2016 – Dozens of brands, including Quaker, Kashi, Planters, and Clif Bar, have recalled products due to possible listeria contamination from a supplier of sunflower kernels. The supplier, Toronto-based SunOpta, initiated the recall on May 3, then expanded the recall on May 18 and again on June 1. The company had shut down the facility where the possibly-contaminated kernels were produced on April 21 and reopened it on June 1.
Recalled products include granola bars, sun butter, and snacks, among others. Products were distributed in 25 states and in Canada. There have been no reports of listeria illnesses or outbreaks.
Listeria is a bacterium that causes a potentially deadly infection called listeriosis. Listeria grows and spreads in cool environments—like your fridge. Pregnant women, older people, people with compromised immune systems, and people with chronic diseases like diabetes and kidney diseaseare at the greatest risk of serious complications from a listeriosis infection.
Symptoms include fever and muscle aches. Meningitis and septicemia are possible serious complications. Listeriosis is especially dangerous for pregnant women and their fetuses; it can lead to miscarriage, stillbirth, premature delivery, or a potentially fatal infection in the newborn.
June 3, 2016 – Due to concerns over E. coli, General Mills has issued a voluntary recall of 10 million pounds of flour under its Gold Medal Flour, Wondra Flour and Signature Kitchen brands. The Centers for Disease Control and Prevention (CDC) is tracking a 20-state outbreak of E. coli, and found that about half of the 38 people sickened reported using flour before falling ill.
The particular strain of E. coli being tracked is potentially deadly and can cause bloody diarrhea, dehydration and kidney failure. Elderly people, children and people with compromised immune systems are at greater risk. As of May 31, there have been no deaths.
Medically reviewed in August 2018.