When using an AED, what is the defined age of a child?
When using an AED, a child is considered to be someone between the ages of 1 and 8 years or weighing less than 55 pounds.
Continue Learning about First Aid Risks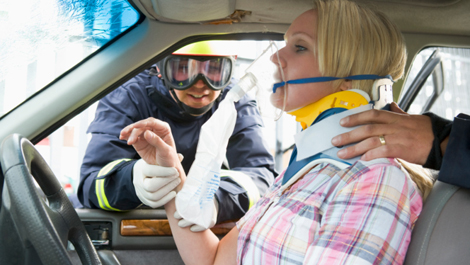 When you witness a serious accident or are injured yourself, you may want to treat someone with first aid right away. However, when an untrained person gives first aid to someone who is seriously hurt, risks and serious complicati...
ons can take place. Learn more about first aid risks from our experts.
More