A pet would bite the hand that feeds it? It happens every day, and, unfortunately, even beloved cats and dogs carry bacteria in their mouths. When an animal's teeth penetrate the skin, the teeth can carry those bacteria beneath the surface, and a more serious infection may occur if the bite is near a tendon, bone, or joint.

To be on the safe side, I think you should generally contact your doctor promptly—within six to eight hours—if you've been bitten on the face or hand, even if the bite seems minor. This is especially true if you've been bitten by a cat. Cats have narrow, sharp teeth so their bites can puncture the skin without leaving much of a mark. That can make it difficult to tell if it's a superficial wound or a deeper one. Dog bites tend to cause more visible wounds, so it's easier to tell the difference.

You can end up with a bad scar on your face if a bite there isn't taken care of properly. A bite on the hand is a problem because the anatomy allows infection to spread rapidly.

Any wound from an animal bite should be thoroughly washed out with sterile salt water. If there's any dead tissue, it should be removed. Doctors will usually order a course of antibiotics when a bite is deep, causes a moderate amount of visible injury to any part of the body, involves the hand, or is near a bone or joint. People with weakened immune systems may be put on antibiotics regardless.

Sometimes tetanus shots may be necessary. Rabies shots may need to be considered if you've been bitten by a wild animal or by a pet that has become unaccountably aggressive and could have been exposed to rabies.

In sum, you should take an animal bite seriously.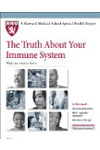 Continue Learning about First Aid For Animal Encounters