Bee stings can be painful and traumatic for children. However, unless the child has a known allergy, stings are typically harmless. The first thing to do is to remove the stinger as quickly as possible. Several studies have shown that despite popular belief, it is not important how you remove the stinger; more important is removing it as quickly as possible, as delaying even a few seconds results in more venom being released into the area, which can cause more swelling and pain. There aren't any proven remedies to ease the pain of a bee sting. However, Tylenol, Motrin and cool compresses are probably the best and most effective.
If your child gets stung by a bee, do the following:
Brush the stinger away with the edge of a credit card.
Apply a salve of one part meat tenderizer to four parts water, or apply a paste of baking soda and water, and leave it on the area for about 30 minutes to neutralize the venom.
Apply cold compresses and hydrocortisone cream.
Give an oral antihistamine to reduce swelling.
Special Concerns: Bee stings often look worse the next day—skin reactions are normal and may last up to a week. But some people have severe allergic reactions to bee stings that include all-over hives, difficulty breathing, dizziness or fainting, and swelling of the lips and tongue. These can be life-threatening reactions that require immediate medical help. If your child has this allergy, his doctor will prescribe an injectable form of epinephrine, a lifesaving medicine.
When a bee or wasp stings you, it injects venom through its stinger into your skin. In fact, when you are stung, the stinger can stay in your skin, so it is important to remove it with tweezers or by gently scraping your skin with a credit card.
Bee stings typically cause an immediate reaction:
pain;
swelling;
and eventually itching.
However, a small percentage of people, particularly those who have been stung before, can have a severe allergic reaction. This reaction is called anaphylaxis and can cause shock or even death if you do not immediately seek medical attention. If you have had a bad reaction to a bee sting in the past, talk to your doctor about potentially getting an epinephrine autoinjector, like an EpiPen.
The severity of reactions for those of us who are not severely allergic can vary based on where we are stung. For example, if you are stung in your mouth, you might experience a stronger reaction than if you are stung on your leg.
To treat a bee sting, follow these steps:
Wash the area of the sting right away with soap and water to prevent infection.
Apply ice to reduce swelling.
If you experience significant swelling, take Benadryl.
A topical solution like anti-itch lotion or hydrocortisone cream might help, but studies have not proven this.
First look and see if there is any visible stinger. If so, remove it by gently scraping horizontally across the skin with the edge of a credit card or clean fingernail. Wash the area with soap and water and apply ice or a cool compress to help decrease the pain and swelling. You can also give an appropriate dose of ibuprofen (if the child is older than 6 months) or acetaminophen for pain. If it seems itchy, you can try a topical anti-itch medication (like hydrocortisone cream or calamine lotion) or give an appropriate dose of an antihistamine. Ask your pediatrician if you are unsure what the proper dose is for your child.
If there are any signs of a secondary skin infection such as increasing redness, pain, drainage, or pus, see your pediatrician because treatment with an antibiotic may be needed. In addition, if there are any signs of a serious allergic reaction to the bite or sting such as trouble breathing or swallowing or giant hives (welts), seek medical attention immediately!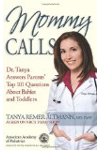 If you ever see a child have a run-in with a bee, a wasp, or a pile of fire ants, you know his reaction: He's hightailing it out of there (and high-screaming it while he's at it). If he does get stung, bitten, or swarmed by an angry insect, then you need to be prepared to run triage when he comes running.
Stay calm to help him calm down, and follow these steps:
Brush any remaining insects off him.
Scrape away any remaining stingers, using a credit card or a fingernail. Don't pinch the stinger, because that may force more venom into the skin.
Put ice on the site of the sting and elevate the part of the body that was stung. You can also try applying a penny, which will oxidize (turning a cool green) as it draws some of the ouch out of the sting.
Give your child an oral antihistamine to control the swelling, relieve any itching, and slow down the allergic reaction. Ibuprofen or acetaminophen can be used alternatively to relieve any pain.
And, of course, call 911 if your child has any difficulty breathing or experiences severe reactions.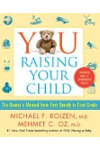 Continue Learning about First Aid For Animal Encounters