This is a very difficult question to answer as what is stocked in a medicine cabinet will vary greatly depending on what underlying health problems a person might have and what medicines they are currently taking. Your own physician can advise you far better based on your specific condition.
I approach this question just as I would if a person were traveling to a foreign country without access to their corner drug store and needed to have medicines on hand that might help in an emergency. I would suggest the following:
Diphenhydramine (Benadryl) -- this is a medicine that can help in an emergency allergic reaction as well as provide relief from upper respiratory cold symptoms.
Ibuprofen (Advil, Motrin, etc.) -- these are non-steroidal anti-inflammatory medicines that can help relieve minor pain and reduce a fever.
Aspirin -- not only good to use if you have symptoms of a heart attack or stroke but can help reduce pain and reduce a fever. Obviously, not for everyone as it may cause bleeding in some persons.
Hydrocortisone cream (OTC) -- can be useful for bug bites, rashes and topical allergic reactions like poison ivy.
If you ask several physicians, you may get different answers but these are some that I keep in my medicine cabinet.
There are a few lesser known items that are essential to stock in any medicine cabinet:
Tea Tree Oil. Tea tree oil is a natural, essential oil derived from the leaves of a plant indigenous to Australia. Traditionally tea tree oil has been used to soothe skin problems such as minor burns, athlete's foot, and insect bites. When applied directly to the skin, tea tree oil has been found to have antimicrobial activity against strong bacteria and fungi. It's a great natural alternative with a wide variety of uses.
SLS-Free Toothpaste. SLS stands for sodium lauryl sulfate, a chemical that creates foam when you brush but can also lead to mouth sores. This ingredient is unnecessary when it comes to good oral hygiene. Furthermore, SLS can damage the oral tissue lining your mouth and cause canker sores. Natural toothpaste alternatives aren't as foamy but are less harsh.
Tiger Balm. Tiger balm is a natural muscle relaxer and Chinese herbal remedy developed more than 100 years ago. The main active ingredient is camphor, which produces a sensation of warmth on your skin. This substance, when used in small amounts, releases localized muscle-relaxing heat for aches and pains. Remember it should not be ingested, so keep it away from children.
Valerian Root Capsules. If you are having trouble falling asleep at night, a valerian root capsule may help with insomnia. Several studies in adults suggest that this herb may improve quality of sleep and reduce the time to fall asleep. Valerian is a common ingredient in many mild sedatives and sleep aids but should not be mixed with other sedatives or antianxiety medications.
This content originally appeared on doctoroz.com
A well-stocked medicine cabinet will also come in handy in a medical emergency. If you call your doctor's office or insurance company for guidance you may be advised to start treatment at home. Here is a list of items that should be kept in your medicine cabinet, out of reach of young children, of course.
Remember to ask about allergies before administering any medication!
 Acetaminophen liquid or caplets. Use for fever or minor aches and pain.
 Ibuprofen liquid or caplets. Use for adult fever and as an anti- inflammatory for minor pain.
 Activated Charcoal Tablets/powder. Use for accidental poisoning to absorb toxins/poisons.
 Antihistamine, such as diphenhydramine (generic for brand name ̳Benadryl®'). Use for allergic reaction, itching.
 Decongestant nasal spray. Use to clear nasal passageways. Saline nasal spray is a good choice. It is your safest option because you can't use too much and it has no side effects.
o NOTE: Be sure to follow directions if you use over-the-counter or prescription decongestants, or combination decongestant /antihistamines. Common ingredients in decongestants, like pseudoephedrine, can affect your heart and blood pressure.
 Antiseptic antimicrobial liquid for cleaning skin wounds, such as Hibiclens®.
 Thermometer. Use to take body temperature. You should also keep a thermometer in your First Aid Kit. Choose one that is easy to use and interpret. You want to be sure both teenagers and the elderly can use it.
 Expectorant. Use to thin mucus so you can cough it out. Non-prescription Guaifenesin is a good choice
 Cough Suppressant. Use to control your cough. Non-prescription dextromethorphan (DM) is a common ingredient.
 Anti-bacterial ointment. Use after cleaning minor cuts and abrasions. Again, this is included in your First Aid Kit but should also be kept in your medicine cabinet. Bacitracin is a good choice. Triple antibiotic skin cream contains Neomycin which is particularly sensitizing, especially when used on the face. It can also cause allergic reactions in some people.
 Calamine or antihistamine lotion, with or without hydrocortisone 1%. Use this for itching and rash caused by poisonous plants or insect bites. Cleanse the area before application.
 Sterile eye wash with eye cup. Use to flush irritants from eye. You should also keep one in your First Aid Kit.
Check for expiration dates and discard any expired medications properly! Your physician may suggest particular items for your condition.
You've likely snooped in enough medicine cabinets to know that they tend to be not only filled with used medicine but also a breeding ground for makeup, empty pill bottles, and bills from 1989. Do yourself a favor and clean out your collection of nastiness, and stock your medicine cabinet with things that can make you feel good -- even when times are tough.
Tools
Dental floss
Soft-bristle toothbrush (don't brush like you brush a toilet, and change every two months)
Mouth mask (if you get the flu, to avoid spreading it to family)
Home-testing blood-pressure device
Self-heating wraps that don't burn skin (for muscle soreness)
Nail clipper
Cleaners
Healthy toothpaste without sodium lauryl sulfate (foaming agent) or a whitening agent (if you have frequent mouth ulcers)
Soap without antibacterial properties (which encourage resistant bacteria) or fragrances (which are allergens)
Skin exfoliant (limits dead cells and reduces adult acne)
Deodorant (not with an antiperspirant so you can let the natural process of sweating happen)
Pain Relievers and Medicine
Topical muscle reliever such as BENGAY, Tiger Balm, capsaicin cream, or Arnica
General first-aid kit
Butterfly tape strips (to close little cuts)
Liquid bandage (cyanoacrylate Dermabond for blisters and small cracks—same as a doctor's Dermabond)
Petroleum-based Vaseline, Neosporin, or bacitracin cream (to keep wounds moist)
Tea tree oil (for pilonidal cysts)
Burt's Bees beeswax lip balm
Gly-Oxide (soothes canker sores)
Pepto-Bismol (for travelers' diarrhea)
Antacids (Prilosec OTC)
Epsom salt (use in a bath for soreness)
Elastic bandages for tight wrapping (RICE protocol)
Benadryl tablets for minor allergic reactions
Toss out these guys -- or think twice before stocking them:
Tamiflu (may be overkill, plus it might cause psychotic reactions)
Imodium (generally, when you have the runs, you want the virus to come out, not stay stuck inside)
Cough medicines with pseudoephedrine, which will jack up your blood pressure
Old expired drugs, particularly liquids that can grow bacteria and change chemically.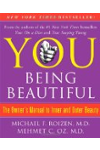 Continue Learning about First Aid For Medical Emergencies & Conditions