How do I help someone in shock?
Help a person in shock to lie down. Lying down often is the most comfortable position because it may lessen pain. This is important because pain can intensify the body's stress and speed up the progression of shock. Since you may not be sure of the person's condition, leave him or her lying flat.

Control any external bleeding.
Help the person maintain normal body temperature. If the person is cool, try to cover him or her to avoid a chill.
Do not give the person anything to eat or drink. The person's condition may be severe enough to require surgery, in which case it is better if the stomach is empty.
Reassure the person.
Watch the person's breathing and for any changes in his or her condition. Continue to care for the underlying injury or illness.
Continue Learning about First Aid For Medical Emergencies & Conditions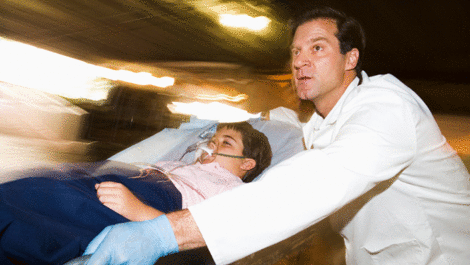 First aid for medical emergencies and conditions can sometimes be performed at home, but seek medical attention for any serious symptoms.