Hospital and physician billing is often hard to understand. If you need help, make an appointment to see a financial representative at the hospital to review the billing with you. Also, your employer may have someone in the benefits office that may be able to assist you.
Request an itemized hospital bill. Not before you're discharged from the hospital, but before you pay. Hunt for mistakes, overcharges, and any other costly gaff. The bill will be riddled with undecipherable jargon and acronyms, although the large monetary figures will be clear. You'll need help translating it, and your insurance company may not offer it.

If any questions or discrepancies arise, make an appointment with the hospital's patient billing advocate and go over it. If you're footing 20% of the total, you don't want to be charged twice for a $1,700 test. And you don't want your insurance company to be charged twice either—it increases everyone's rate.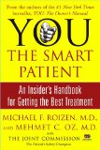 Continue Learning about Financial Health