Be a smart shopper and beware these tricks to part you from your money.
1 / 6
Have you ever walked into a store or clicked on a website and come away with much more than you intended to buy? There's a reason for that, and it's probably not just lack of willpower. Holiday retail sales are expected to hit more than $655.8 billion in 2016, with $117 billion in online sales. With all that spending going on, every retailer, be they brick-and-mortar or online, wants a piece of the action, and they're willing to spend time and money figuring out how to keep you shopping. What can you do to be a smart shopper, buy what you want, then close your wallet and keep it shut?
Medically reviewed in January 2020.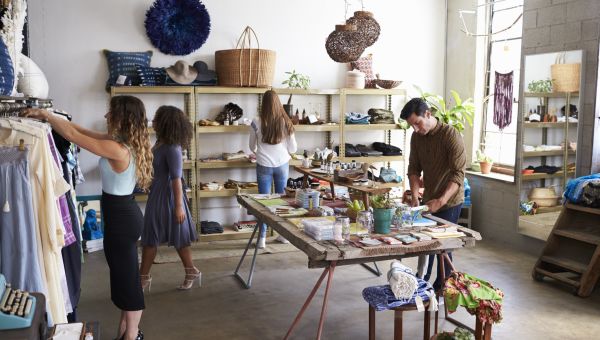 2 / 6

Retail trap: Cue up impulse buying

A 2014 study of nearly 3,000 shoppers by retail industry group Point of Purchase Advertising International found that 47 percent of participants relied on a mental shopping list before going into a store, and a full 34 percent had no list. And while impulse buying may be a little less common online, it still happens. Marketers capitalize (literally!) on unfocused, in-store shopping by using techniques such as product placement and traffic flow to entice and engage you.

Avoid wallet drain: Make your holiday list and stick to it. Wait a day or two before making an impulse purchase. You'll likely find that you can live without that momentarily coveted item.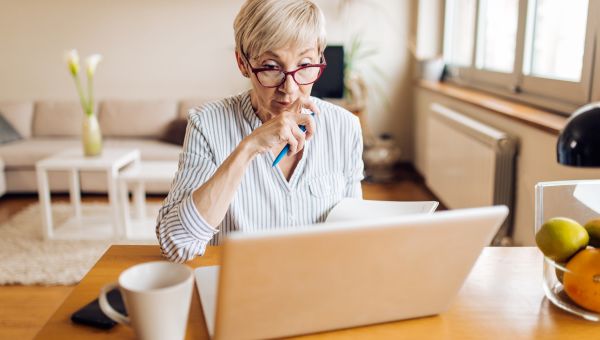 3 / 6

Retail trap: Follow you around the Internet

"Did you ever open up your browser and notice a pair of shoes that you were just looking at advertised on the screen?" asks financial expert Nicole Lapin, author of Rich Bitch: A Simple 12-Step Plan for Getting Your Financial Life Together. It's not a coincidence. Cookies (not that kind) are text files that get downloaded to your computer, tablet or smartphone that mark you as having visited a site. Websites use these cookies to deliver ads—based on what you've viewed—when you move onto other corners of the Internet.

Avoid wallet drain: Lapin recommends that you regularly clear the cookie cache in your web browser's settings and poof!–the temptation is gone.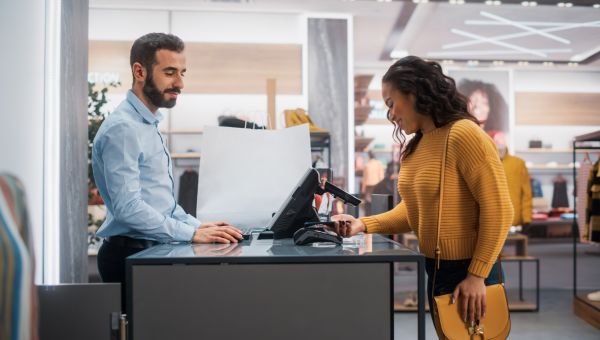 4 / 6

Retail trap: Pitch special savings with in-store credit cards

If a salesperson offers to set you up with a store credit card, don't be tempted by a percentage off your purchases or the opportunity to earn rewards, says Lapin. "It's not much of a good deal," she says. According to a 2016 national survey by creditcards.com, store credit card interest rates have an average 23.84% APR, compared to an average 15% on general purpose cards. And some don't offer any perks at all.

Avoid wallet drain: Turn a deaf ear on the pitch at the checkout counter. The amount you would save using the card during a store-wide sale would be miniscule compared to the sky-high interest you would pay on your purchases if you carry a monthly balance.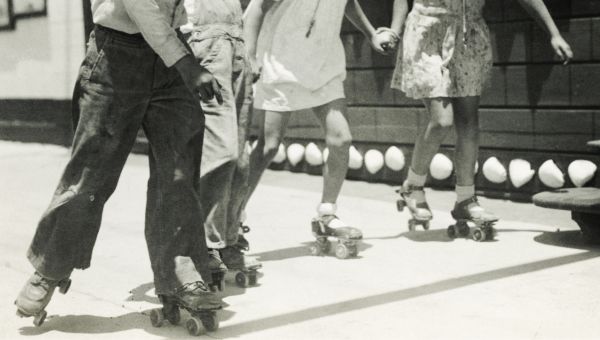 5 / 6

Retail trap: Play the nostalgia card

From Christmas songs bringing back childhood memories of gifts under the tree to black-and-white ads evoking a more wholesome time to reviving brands like the Volkswagen Beetle, many marketers shoot for a feeling of nostalgia among shoppers. That's because nostalgia weakens the desire for money—making you more willing to part with it, according to a 2014 study in the Journal of Consumer Research. The researchers ran six experiments, the first of which showed that when participants felt nostalgic, they were willing to pay more for products.

Avoid wallet drain: Take off those rose-colored glasses and keep those purse strings closed. 6 / 6

Retail trap: Offer sneaky holiday "bargains"

Black Friday is the traditional kickoff of the holiday shopping season and the biggest shopping day of the year. Retail stores get shoppers through the doors by offering steep discounts, except some of these deals aren't really deals. A 2013 analysis by the Wall Street Journal found that stores engage in high-low pricing, where items are marked up before holiday shopping begins in full force–and the Black Friday sale is the real price of the item. Some of the best deals are actually weeks before Black Friday.

Avoid wallet drain: Stuff yourself full of turkey on Thanksgiving and don't bother with crowds on Black Friday. Keep an eye out for genuine deals before the holidays hit.
Continue Learning about Financial Health