The most obvious answer is to use generic drugs as much as possible. Even if there isn't an exact generic equivalent for what you're taking, there is probably a therapeutic alternative that will work just as well. Don't be shy about telling your doctor you want a generic prescription. I once had pink-eye, and the doctor was going to give me a prescription for an expensive eye drop until I said I wanted generic, even if I had to use it more times a day.

Some medications that have no real alternative may offer coupons from the manufacturer. Usually, your doctor would have some of those if they are available.

If you have no prescription drug insurance, always call around to pharmacies to ask the price. Some pharmacies will offer a discount for seniors or AAA members.
Talk to Your Local Pharmacist
Use 'Preferred' Brand Name Medications
Use a Mail Order Pharmacy
Fill Your Prescriptions at One Pharmacy
Look Into Patient Assistance Programs (PAP)
For more details, please see the link below
http://www.learnvest.com/2012/03/save-money-on-prescription-medications-with-these-5-tips/
Take these steps to find discounts and savings:
Ask if there's a generic version. These often cost far less.
Ask for the older, cheaper drug. If there's no generic, ask your doctor if there's another form of the drug that's cheaper. Pharmaceutical companies continually refine drugs, and often that means creating longer-lasting drugs that only need one dose instead of two or three. When the new one-dose version of a drug comes out, its multidose forbearer often drops in price.
Ask if you can split a higher-dose pill. Drug companies often charge the same amount per pill regardless of its potency; that means you'll pay 2 bucks for a pill whether it's 10 mg or 40 mg. If the drug is made uniformly (and many are not, so check with your doctor and your pharmacist), you might save money by splitting pills with bigger dosages.
Bargain. Pharmacy prices are negotiable. If you tell your pharmacist that the drug you need sells for less at a competing pharmacy (and can prove it with an ad), she may match the price.
Try for freebies. Ask your doctor for drug samples. Most physicians save them for patients who are truly needy. If that's you, ask for the free samples, but be certain that you get clear, written instructions from your doctor on how to take the drug. You won't have a bottle label to read.
Buy in bulk, if you'll need a specific drug on an ongoing basis and it has a long shelf life.
Ask for a senior discount if you're a senior. (Or close enough to pass for one.)
Use an online pharmacy or a mail-order pharmacy. Just make sure you're dealing with reputable services.
Use a drug discount card. It can save you up to 40% on medications.
Whatever you do, don't take someone else's medication. That's a bad way to try to cut costs. Sure, your friend has a coffee cup filled with the little black pills you need. Except those pills also look a lot like her daughter's birth control pills. Don't try to save money this way. You're asking for more trouble than chasing a skunk.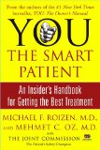 Continue Learning about Financial Health