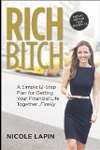 Choosing a credit card can be challenging. Who can deny the joy that can be had from credit card reward benefits? I, for one, am obsessed. However, the only thing that credit card companies are obsessed with is playing psychological games with you so you think you're better off spending more. After all, those cash-back, frequent-flier mile rewards can end up costing you more than if you just bought your own plane ticket. That said, if you pay off the balance every month as if it were a debit card, you can get some good stuff. Look into the lesser-known perks of your card, too, like rental or trip-cancelation insurance.
Also, figure out if an annual fee makes sense. Some cards charge one in exchange for certain services or privileges. For instance, say your airline card charges $95 per year, for which you earn miles for every purchase. But how many miles are you really getting? If you're collecting only a fifth of a ticket, you might be better off with a no-annual-fee, lower/no-perks card. On the other hand, if you're racking up a couple of free tickets per year, 95 bucks seems like a pretty good deal. Just take a second and analyze if the perks make sense before you go ga-ga over them.
Nicole Lapin is an Accredited Investment Fiduciary and personal finance expert appearing on the TODAY show and MSNBC, among others.
Excerpted from: RICH BITCH, by Nicole Lapin. Copyright © 2015 Nicole Lapin. Rich Bitch is a trademark used under license from Nothing but Gold Productions. Inc. Published by Harlequin. Reprinted with permission. Buy the book.