Men and women have decidedly different views about money. These gender differences are probably rooted in our evolutionary past when men did the hunting and women the gathering. Today's modern man, like his stone-age ansestor, doesn't think twice about going out and bagging a new car, then proudly coming home with his trophy, yelling, "Honey, come down here and look at the new SUV I got you." To which his wife might respond, "Why didn't you ask me what I wanted? I thought we were a team." Which might trigger him to ask, "What, are you my mother?" It's no wonder then that financial problems are among the most common reasons for divorce. Some research shows that one-quarter of all married couples divorce because of financial issues, yet nearly 60 percent of couples say they rarely disagree about money and were doing just fine with their finances.
The X factor (or XX and XY factor, if you will) in financial issues is that many of us have bank accounts that are like conjoined twins - they're fused together with another person's account. No longer can you make decisions about (and be responsible for) how your money is spent. Many times, your money becomes our money, and that money is also responsible for taking care of the milk-needing and Wii-wanting rugrats.
That, to say the least, complicates things. He may be a saver; she may be a spender. He may like to spend money on a big-screen TV; she may like to spend on a Starbucks habit. He may like season tickets to the local baseball games; she may like a spa vacation (or vice versa). It should be no surprise that people often rank personal finance issues as the number one source of stress. Concerns about personal finance are five times greater than those about health. And to tie the health and money issues together, people have been shown to be more likely to deal with financial stressors by engaging in unhealthy behaviors (like smoking, drinking, or going on the fried chocolate-doughnut diet).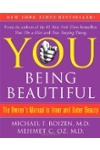 Continue Learning about Financial Health for Mental Well-Being