It's a pretty good indication that you have a money problem if...
- You rank money ahead of health, love, family, and friendship.
- You buy things just to impress others.
- You can't stand to save, so you spend any extra money at the end of the month.
- You feel guilty for spending money on necessities.
- You believe money can solve all problems.
- You can tell us - to the penny - how much you're carrying in your purse or pocket.
- You constantly pick up the bill at restaurant or bars just to be appreciated.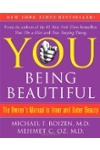 Continue Learning about Financial Health for Mental Well-Being