Like so many other health issues, this one also starts in the brain - more specifically why we're hard-wired to react about money. For our stone-age ancestors, survival belonged to the strongest and the fastest. He who grabbed the honey got the honey. He who killed the beast ate the beast. He who flexed his pecs got the woman and the kids to propagate the family name and traditions. Thus, we didn't inhibit our risk-taking behavior with the guidance of our risk-balancing prefrontal cortex. Instead, we reacted - that allowed us to survive. In today's world, that means (especially when you are young) when you see something like a $150 pair of designer jeans you think you'd like to wear, you buy them without the prefrontal cortex telling you.
Today, the means of survival - food, clothing, and shelter - don't stem from the size of your muscles, but rather the fatness (or thinness) of your wallet. Because of that, money has come to have many uses and meanings. We want money, for example, for security, power, love, and freedom. We also use it for such things as comfort, knowledge, even sexuality. In fact, we think it makes us more beautiful, and that's how we act. More importantly, the lesson we learned about money from our ancestors is part of the very reason why we have money problems today - we didn't use our prefrontal cortices to survive and thrive.
You can get a lot of insight into how we respond to money by looking at how certain parts of our brains light up when exposed to certain stimuli. For example, we know that in some patients who took Parkinson's medication that increased dopamine, it also stimulated shopping and gambling compulsions (the reward center at it again). We also know that certain areas of our brain also kick into high gear when we see people who are above us in the social hierarchy, further indicating that our response to certain issues of money and status are hard-wired into our brain..
Curiosity, financial risk-taking decisions, financial risk-taking decisions controllers, sociemotional networks, cognitive-control network also reveal that making a donation (even a couple of pennies) activates the brain's reward center - giving you a boost of dopamine. When you help others, the primitive part of your brain lights up to experience pleasure.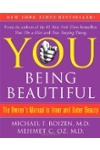 Continue Learning about Financial Health for Mental Well-Being