Fibromyalgia causes pain in the muscles and soft tissues surrounding joints. As the symptoms are vague and what causes fibromyalgia is not known, it is difficult to diagnose and is often overlooked, especially in children. Symptoms include pain, fatigue, abdominal aches, headaches, depression, anxiety and difficulty sleeping. Your doctor will perform an exam looking for tender spots on muscles.
Fibromyalgia doesn't discriminate by age. Anyone can be diagnosed with fibromyalgia, including kids. About 80 to 90% of people who develop fibromyalgia are women. The condition usually emerges in middle age or later. But men, boys, and girls can develop it, too. If your child has been tired and achy lately, that doesn't mean that he or she has fibromyalgia. But it is a good reason to have the child checked by the family doctor.
The most common fibromyalgia symptoms in children and adolescents include aching all over, headaches, and problems with sleep. Approximately one in four have stiffness or swelling, and one in five complain of fatigue.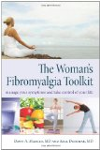 Commonly, fibromyalgia occurs in young to middle-aged adults, and more than 80 percent of cases are diagnosed in women. However, anyone can develop the disorder regardless of age or sex. That includes children. If you think your child is developing symptoms of fibromyalgia, consult your doctor for a proper diagnosis. If they do have the disorder, your doctor should be able to recommend a treatment to help control the symptoms.
Continue Learning about Fibromyalgia