When you leave each appointment, make sure you can answer all of these questions:
Which of my symptoms are caused by fibromyalgia?
What nondrug treatments do I need to focus on?
How should I take my medication?
How long should the medicine take to work?
What side effects should I watch for?
When is my next office visit?
Don't be afraid to say you don't understand why something was prescribed for you. If you don't understand why a treatment is prescribed, you probably won't use it carefully or consistently. Your doctor should be able to clearly explain the reason for a specific treatment.
Also, if you're interested in hearing about a specific therapy and maybe trying it, ask whether it might be appropriate for you. Most doctors are eager to consider every treatment that might help you get better, so don't feel as if you might be embarrassing her by asking about different treatments.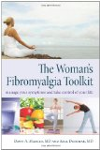 Continue Learning about Fibromyalgia Treatment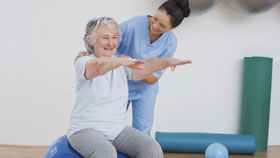 Because no underlying disease process is known, doctors aim to treat the symptoms of fibromyalgia. A healthy diet and getting regular, low-impact exercise like yoga, walking or water aerobics are key to maintain your health with f...
ibromyalgia. Your doctor may also prescribe pain medication and recommend support groups or counseling.
More