Some studies show that yoga not only reduces the pain of fibromyalgia but also helps people with fibromyalgia feel less anxious. Yoga combines gentle stretching movements with deep breathing. Practicing yoga regularly may help you feel less muscle pain and stiffness and remain more active.

If you want to try yoga to treat fibromyalgia, try to find an instructor who has experience teaching students who have the condition. You may experience limitations or have special needs as you start a yoga class, but try to stick with it. It should become easier with time.
The benefits of yoga for fibromyalgia haven't been well studied, but there is some evidence that it may help some people. Yoga combines physical poses, breathing techniques, and meditation. One major benefit of practicing yoga is relaxation. Stress can cause fibromyalgia symptoms to flare up, so a session of yoga could be valuable preventive medicine. Yoga also involves gentle movements, which could help you to loosen up sore, knotted-up muscles. Check with your doctor first, but signing up for a yoga class may make sense for you.
Yoga is a terrific exercise for fibromyalgia because it combines both strength and balance training. Yoga can reduce pain by relieving muscle tightness, inducing relaxation, and reducing stress. It has fairly consistently shown both short- and long-term benefits for reducing a wide range of fibromyalgia symptoms. Researchers from the Oregon Health & Science University randomly assigned 53 women with fibromyalgia -- who had been using a stable treatment regimen of drug and/or nondrug treatment for at least 3 months -- to continue their standard fibromyalgia treatment program or to add eight weekly yoga classes to their treatment. The yoga classes included instruction in meditation, breathing exercises, coping skills, and gentle stretching poses. Participants were advised to practice at home between classes for 20-40 minutes a day.

In the yoga group, pain, fatigue, and poor sleep were reduced by 20-25%; mood was improved by 39%; and poor memory was reduced by 22%. In the group continuing the standard treatment, each symptom was slightly worse at the end of the study period, except that depression was reduced by 11%. This study teaches us two important things about fibromyalgia. First, yoga can be a helpful addition to your fibromyalgia treatment routine. Second, when you've been using the same treatments for 3 months or more, you probably won't notice substantial additional benefits from continuing the same treatments. So, if your treatment is helpful, keep it up. But if you've been on a stable treatment program for over 3 months and it's not helping, it might be time to try something else, such as yoga.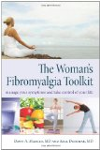 Continue Learning about Fibromyalgia Treatment