Although some sleep medications may offer short-term improvement, sleep disturbances are better treated with drugs that have a strong track record for long-term use in fibromyalgia and that may help relieve more symptoms than just poor sleep. The medications most consistently found to improve fibromyalgia pain and sleep disturbance include antidepressants, pregabalin (Lyrica), and gabapentin (Neurontin). Tizanidine (Zanaflex) reduces pain and sleep disturbance in people with spasms and muscular pain, and it may also be helpful in fibromyalgia.

Sodium oxybate (Xyrem) -- which is approved for the treatment of a sleep disorder called narcolepsy -- may offer help with pain, fatigue, and sleep disturbances in fibromyalgia. Sodium oxybate gained notoriety as a "date rape" drug; to reduce the risk for abuse, it can only be prescribed using strict prescribing guidelines and a central pharmacy to make sure extra doses are not sold and abused. Large, well-designed clinical trials have found good benefit for symptom reduction, and specialists may prescribe this drug to some people with fibromyalgia.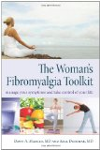 Doctors who treat fibromyalgia rely on a variety of different medications to help their patients cope with pain and other symptoms. However, the U.S. Food and Drug Administration has approved only three drugs specifically for the treatment of fibromyalgia. They are duloxetine (Cymbalta), milnacipran (Savella), and pregabalin (Lyrica). Cymbalta and Savella work by blocking pain signals in the brain. Lyrica acts by easing pain caused by damaged nerves.
Continue Learning about Medications to Treat Fibromyalgia