The short answer is 'no'. In fact a satisfying sex life should improve your fibro by reducing stress and providing low impact exercise. However you may have some special considerations that the two of you should agree upon. Unless you are a masochist, pain interferes with sexual pleasure. Anything that triggers your fibro pain will reduce your sexual pleasure and distract you from engaging fully in the intimacy. You may have to shift positions or change activities more frequently because repetitive motion will trigger pain. There may be some exotic positions that just won't work for you unless you've always been a contortionist. Bottom line, do whatever doesn't hurt you.
Continue Learning about Living With Fibromyalgia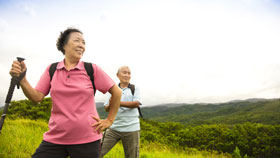 To live with fibromyalgia, work with your doctor to find a treatment that works for you and then stick to it. This will likely include regular exercise, reducing stress and getting plenty of sleep. A support group can provide idea...
s for how to manage the condition along with general encouragement.
More