If you cannot work because of your FM, contact the Social Security Administration for help with disability benefits.
This answer is based on source information from the National Women's Health Information Center.
Continue Learning about Living With Fibromyalgia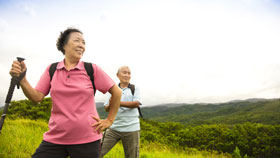 To live with fibromyalgia, work with your doctor to find a treatment that works for you and then stick to it. This will likely include regular exercise, reducing stress and getting plenty of sleep. A support group can provide idea...
s for how to manage the condition along with general encouragement.
More