Fibromyalgia can have a profound impact on everyday life. A national survey of women with fibromyalgia reported in the journal Women's Health Issues found that:
Two in five women with fibromyalgia had difficulty doing heavy household chores, such as cleaning floors, vacuuming, or raking leaves.
One in three had difficulty carrying a bag of groceries.
One in four had difficulty shopping.
Climbing stairs was a substantial problem for one in four women.
One in five had a significant problem walking one or two blocks.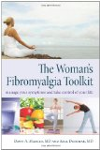 Continue Learning about Living With Fibromyalgia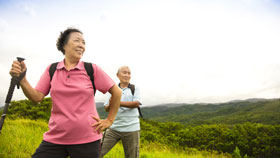 To live with fibromyalgia, work with your doctor to find a treatment that works for you and then stick to it. This will likely include regular exercise, reducing stress and getting plenty of sleep. A support group can provide idea...
s for how to manage the condition along with general encouragement.
More