Young children should be reassured, first and foremost, that fibromyalgia is not a fatal disease, nor is it something they can catch from you, like a virus. You may want to explain to your children that fibromyalgia causes tenderness or pain in the body, much like a bad bruise might cause them, and that this may mean that you have to do things a little differently at home in order to feel better. Explain to your small children that there are many things a person with fibromyalgia can do to feel better. Encourage them to ask questions and share their concerns or fears about the condition. Open communication is key.
First of all, pat yourself on the back for knowing that you need to have a frank discussion with your children about your fibromyalgia. This condition can really knock you out some days and kids are tough to fool. Rather than confusing or scaring them by pretending everything is okay, tell them about your illness. Use simple language and encourage them to ask questions. If they're sad or frightened because you have fibromyalgia, let them say so. In the long run, understanding your condition and knowing how to help you cope with it will be reassuring for your kids.

Continue Learning about Living With Fibromyalgia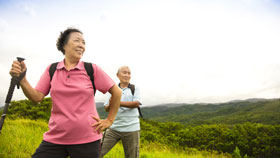 To live with fibromyalgia, work with your doctor to find a treatment that works for you and then stick to it. This will likely include regular exercise, reducing stress and getting plenty of sleep. A support group can provide idea...
s for how to manage the condition along with general encouragement.
More