People with fibromyalgia who are involved in fairly vigorous manual occupations often need to have their work environment modified and may need to be retrained in a completely different job. Certain people are so severely affected that consideration must be given to some form of monetary disability assistance. This decision requires careful consideration, as disability usually causes adverse financial consequences as well as a loss of self esteem. In general, doctors are reluctant to declare people with fibromyalgia disabled and most FM applicants are initially turned down by the Social Security Administration at the first review. However, each person needs to be evaluated on an individual basis before any recommendations for or against disability are made.
Fibromyalgia often affects the ability to work. A survey comparing people with fibromyalgia to individuals being treated for other conditions found that 47% of those with fibromyalgia had lost a job because of the disease, compared with only 14% of people losing a job for another health problem. In another survey, people with fibromyalgia lost three times as many workdays as compared to healthy workers.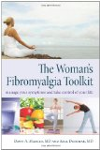 Continue Learning about Living With Fibromyalgia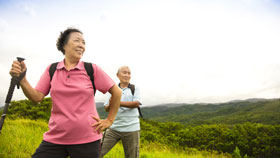 To live with fibromyalgia, work with your doctor to find a treatment that works for you and then stick to it. This will likely include regular exercise, reducing stress and getting plenty of sleep. A support group can provide idea...
s for how to manage the condition along with general encouragement.
More