There is no single form of exercise that's right for everyone who has fibromyalgia. What matters is that you develop an exercise plan that you enjoy and that you'll stick with for the long haul. Regular physical activity can help to manage your fibromyalgia symptoms. Some forms of exercise that may work for you include walking, jogging, bicycling, and swimming. Whatever you choose, start slowly and gradually build up your duration and intensity.
As tempting as it may be to simply hit the couch whenever fibromyalgia pain and fatigue have you in their grip, it's important that you don't become completely sedentary. In fact, studies show that a regular exercise regimen helps improve fibromyalgia pain and fatigue, but becoming completely sedentary may just make them worse.
If you have fibromyalgia and you're sore and achy all over, the last thing you might want to do is exercise. Years ago, doctors usually prescribed rest -- even strict bed rest -- for patients with severe pain, because they believed that resting painful muscles and joints would help make the pain go away faster. Since then, we've learned that our bodies are designed to move and that pain can actually worsen when we don't exercise.

For example, although early astronauts were in top physical condition when they went on space missions, two in three developed moderate or severe back pain while in space. This occurred because they were floating in space without gravity and didn't believe they needed to exercise. Now, astronauts work out on treadmills or do other types of exercise while on missions. Lack of exercise, even in space, worsens pain.

Exercising can be an important tool in reducing the pain messages coming from your muscles and joints. A review by researchers from the University of Saskatchewan of nearly 50 exercise programs resulted in specific recommendations for people with fibromyalgia that include combining aerobic exercise and strength training. Alternating a day of aerobic exercise with a day of strength training can be a good way to achieve these exercise targets.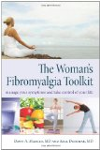 Absolutely, exercise can help fibromyalgia patients. I have yet to find a condition that promotes physical inactivity. Exercise is a crucial component to every lifestyle. Will there be parameters? Yes. It is your responsibility to fully research these guidelines and then take action understanding your own specific needs. Do this and you will be an inspiration to many!
Exercise has been shown over and over again to help fibromyalgia patients. But it has to be the right kind of exercise. High-impact activities like running may make you hurt even more. You need to find a physical activity that doesn't hurt while you do it, and doesn't increase your pain symptoms later. People with fibromyalgia often find that exercising in a heated pool is helpful, since the warm water lets you stretch your muscles with less pain. Look for an aquatics program. Mind-body exercise programs, such as yoga and tai chi, have also been shown to help people with fibromyalgia thanks to their gentle relaxing movements, breathing techniques, and a philosophy that can help you cope with this difficult condition. If you have fibromyalgia, you will benefit from an exercise program that works for you.

The American College of Sports Medicine states that "making definitive recommendations for exercise programming in the fibromyalgia population is difficult."

They recommend, though, that exercise programming should primarily consist of low-to-moderate-intensity aerobic activities. Muscular endurance and aerobic testing in this population is recommended so that programs that encourage adherence can be developed.

ACSM also recommends warm water acquatic exercise programs longer than 12 weeks have demonstrated consistent improvement in physical function similar to that for land-based exercise and may have greater benefits on mood than land-based programs.

Please feel free to reach out to me for exercise programming recommendations for fibromyalgia.

Be well.


Continue Learning about Fibromyalgia and Exercise