Testing is useful to determine what is causing the fibromyalgia, but not for diagnosis. The diagnosis is made by having a mix of symptoms such as widespread pain, insomnia, and "brain fog".
Unfortunately, there are no specific tests and procedures that diagnose fibromyalgia. People with fibro are often told they're the picture of health, and it may be true. You feel like you've been run over by a Mac truck, but your X-rays are crystal clear, your blood tests are squeaky clean, and you look great. That's because you can't see fibro on an X-ray or in lab results for blood tests.

But fibromyalgia can still be accurately diagnosed. The primary way doctors diagnose fibromyalgia is based on the symptoms you experience. Symptoms include having chronic pain throughout your joints and muscles, on both your left and right side, above and below the waist, for more than three months. Your doctor may test you for tender points on your neck, shoulder, chest, elbows, hip, and knees. He or she may also order tests to make sure you do not have other conditions that have similar symptoms.

There are no lab tests or imaging tests that can diagnose fibromyalgia. However, your doctor may run tests to look for, and rule out, conditions such as low blood counts or thyroid disorders that may have similar symptoms to fibromyalgia. Your doctor may have you fill out a questionnaire, such as the Fibromyalgia Impact Questionnaire, or the Health Assessment Questionnaire to better determine what symptoms you are experiencing. With fibromyalgia, people tend to have points on their body that are particularly sensitive to pain. Typically, four or more of these points make the diagnosis of fibromyalgia more likely. Your doctor can determine if you are more likely to have fibromyalgia by conducting a physical exam, and documenting whether you have any points of pain or tenderness.

Before your doctor can diagnose fibromyalgia, you will undergo a thorough evaluation that includes your medical history and current symptoms, and a physical examination. Blood tests are often needed, as well as X-rays and other radiology tests.
Typical blood tests for people with widespread pain and other symptoms include:
Complete blood count
Tests for inflammation, such as an erythrocyte sedimentation rate or C-reactive protein
Creatinine kinase
Blood calcium and vitamin D tests
Thyroid hormone tests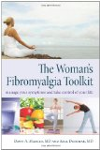 Many people go from doctor to doctor looking for a reason for their symptoms, since there are no definitive tests for the fibromyalgia. It may be difficult to make an accurate diagnosis if you cannot see a scientific measurement such as laboratory tests or X-rays. That is why so many people with fibromyalgia are misdiagnosed and ineffectively treated. Your doctor will order a few basic lab tests to make sure no other problems are present, but these tests are limited. For instance, X-rays of the painful areas will show no abnormality because the pain caused by fibromyalgia is in the soft tissues (muscles and tendons) which do not show up well on routine X-rays.
Fibromyalgia is a clinical diagnosis. There is no test to diagnose this syndrome. It is a constellation of findings which include widespread pain for at least three months and symptoms like fatigue and thinking problems.
Continue Learning about Fibromyalgia Diagnosis