Unlike people with many other medical conditions, people with fibromyalgia have a good understanding about what to expect. A survey of almost 200 people with fibromyalgia found that they correctly understood the following:
Fibromyalgia symptoms will likely be chronic.
The symptoms are expected to fluctuate over time.
Fibromyalgia has a severe impact on physical, social, and psychological functioning.
People with fibromyalgia can do a lot to help control their symptoms.
Medical treatments are likely to be effective in decreasing symptoms.
This understanding makes people with fibromyalgia open to treatment and appropriately hopeful that they can expect improvement. Unlike some other groups of people with chronic pain, those with fibromyalgia generally don't let negative emotions such as anger affect them.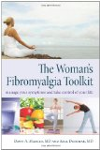 Continue Learning about Fibromyalgia Diagnosis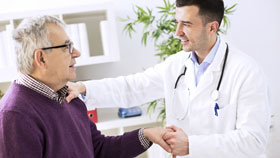 Fibromyalgia is a difficult condition to diagnose because there is no blood or imaging test for it. Many doctors still use a tender points test to help diagnose the condition. Testing is often done to rule out other conditions tha...
t could cause pain, including arthritis, infections and Lyme disease.
More