According to the Association of the Medical Scientific Societies in Germany (AWMF) fibromyalgia diagnosis quiz, if your answer is "yes" to the following questions, you may have fibromyalgia.
Pain:
Have you had widespread pain for more than 3 months?
Does the pain affect your trunk, both arms, and both legs?
Complaints over the previous 3 months:
Do you have problems with sleep?
Do you have problems with fatigue?
Do you have feelings of swelling or stiffness in at least one of these areas -- your hands, feet, or face?
If you answered "yes" to both of the pain questions and all of the complaint questions, you may have fibromyalgia. You should see your doctor for a complete evaluation and diagnosis.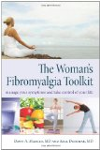 Continue Learning about Fibromyalgia Diagnosis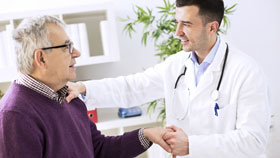 Fibromyalgia is a difficult condition to diagnose because there is no blood or imaging test for it. Many doctors still use a tender points test to help diagnose the condition. Testing is often done to rule out other conditions tha...
t could cause pain, including arthritis, infections and Lyme disease.
More