To help your doctor diagnose fibromyalgia, keep track of and report all of your symptoms. Note any changes in your symptoms as sometimes symptoms come and go. Ask questions while your doctor tests you for other illnesses to eliminate them as the source of your pain. Make sure that your doctor is knowledgeable about fibromyalgia. Your doctor should be open and honest with you about your condition and treatment.
Continue Learning about Fibromyalgia Diagnosis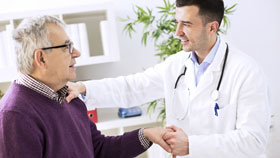 Fibromyalgia is a difficult condition to diagnose because there is no blood or imaging test for it. Many doctors still use a tender points test to help diagnose the condition. Testing is often done to rule out other conditions tha...
t could cause pain, including arthritis, infections and Lyme disease.
More