A fetus's early immunity comes in the form of T cells and the primitive Toll-Like Receptors (TLRs), which work together to identify potential invaders and fight against them. The immunity process in pregnancy is one-of-a-kind, as the mom's body must help protect what it might initially see as a potential invader.

T cells work by looking for bad guys in the body and creating memories of any potential invaders they encounter, like bacteria, viruses, or parasites (a biological Most Wanted List of sorts). The T cells act as the captains and generals of the fetal immune system army—making decisions about how many immune cells will respond to potential threats, ensuring that the body doesn't over- or under-respond.

B cells serve as the privates, waiting for a signal to tell them whether the invader is a good guy or bad guy. Once they know it's a bad guy, they start making antibodies and go blasting away.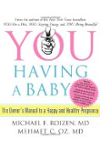 Continue Learning about Fetal Development Basics & Pregnancy