Here's what's happening at week number…
6. The heart and a big part of the lungs are formed, as well as the fingers, toes, and parts of the face, like the lips.
7. The fetus can produce urine and bubbles in the eye area collapse into cup-like structures.
9. The immune system starting to develop, with the formation of B cells. Nostrils are formed, and taste buds develop and mature by week 12. The baby is the size and shape of a kidney bean.
10. The eyes move to the front of the face, and the eyelids form and fuse shut (they separate late in the second trimester). The fetus begins to squint, open its mouth, and move its fingers and toes.
11. The chin, eyelids, and arms can all sense touch.
14. The immune system ramps up, with the formation of T cells. The fetus starts to develop skin, hair, and nails. The entire surface of the body can sense touch. The fetus is about the size of an orange.
16. External genitalia is spotted. Respiration develops. The fetus is about the size of a grapefruit.
20. The ears stick out of the head and downy hair covers the body. The fetus weighs 300 grams, or the weight of two iPods.
26. The fetus has the ability to suck and hear sounds. Eyebrows and eyelashes detectable. It weighs 630 grams, about the weight of three oranges. Almost half of babies that reach this age will survive if delivered.
29. The lungs with fluid in them begin to expand and compress, simulating breathing movement.
30. The eyes can sense light, and the ability to smell begins. The fetus can suck and swallow. Plus, it can also hiccup and even breathe which is really helpful if born this early, since 90% will survive. It is 1,100 grams, or the weight of one pineapple.
34. The skin is red and crinkled. Fat starts to be deposited to round out the fetus. Reflexes like blinking and grasping are set, and the fetus is actually settling into noticeable sleep patterns. The fetus is about the size of the average Chihuahua.
36. If it hasn't already, it begins the descent into the pelvis to prepare for delivery.
38. With formation of more fat, the body becomes more rotund and less wrinkly. The fetus now weighs 2,500 grams, the weight of a light laptop computer.
40. The normal gestation period ends. By the end of the pregnancy, cells have divided a 41 times to end up with 50 trillion cells.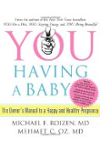 Continue Learning about Fetal Development Basics & Pregnancy